For members
EXPLAINED: How to sublet your apartment in Germany
If you're going away for a period of time or want to cut your living costs, subletting your flat can seem like an appealing option. But there are a lot of things you need to consider first. We break them down.
Published: 22 June 2022 16:35 CEST
Updated: 26 June 2022 09:06 CEST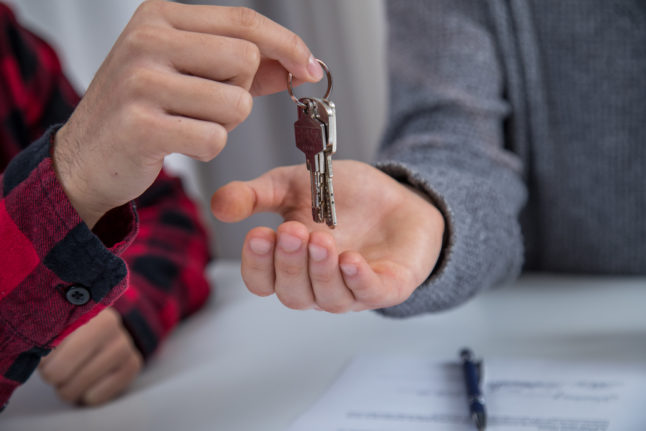 A man hands over a set of apartment keys to someone else. Photo: picture alliance/dpa/dpa-tmn | Christin Klose
German housing co-op slammed for restricting access to tenants' hot water
A housing cooperative in Saxony has taken the drastic energy- saving measure of restricting access to hot water over fears that Russia could turn off the gas taps in Germany this winter.
Published: 6 July 2022 11:17 CEST