For members
EXPLAINED: The Covid rules in place across German states
Many Covid restrictions have been dropped in Germany, but some rules remain in place. And as infections increase again, it's important to be aware of what you should do if you get Covid.
Published: 21 June 2022 12:57 CEST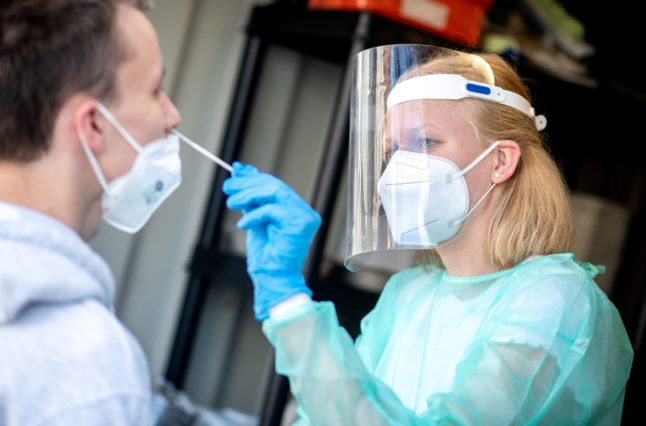 A person gets a swab for a Covid test in Oldenburg on June 15th. Photo: picture alliance/dpa | Hauke-Christian Dittrich
Bavaria pushes for stricter Covid regulations in autumn
Health ministers across Germany's 16 states are debating the government's new Covid plan - and politicians in Bavaria say they want more clarity.
Published: 9 August 2022 09:57 CEST