For members
Fact check: Is Germany's internet really that bad?
It's not uncommon to hear people complaining about slow downloads and patchy connections in the Bundesrepublik. But is the reality of using the internet Germany really as bad as people say it is?
Published: 15 June 2022 16:51 CEST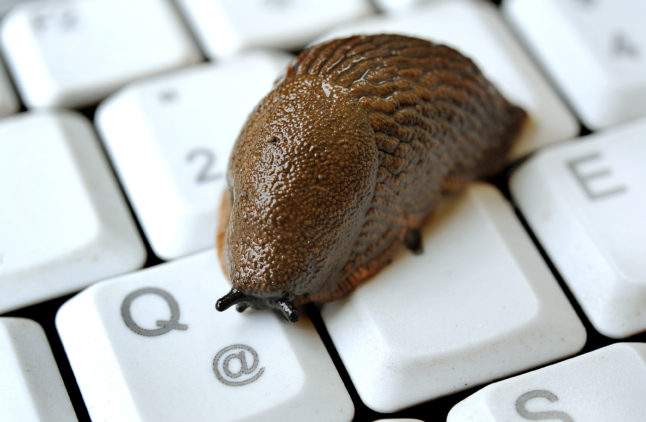 A slug on a keyboard. Photo: Uwe Zucchi dpa/lhe
What steps is Germany taking to improve internet speed?
Germany is known for being behind when it comes to internet speed, coverage and embracing digital changes. But the German government is trying to change that. Here's a look at what's going on.
Published: 22 September 2022 10:56 CEST