For members
EXPLAINED: Germany's plans to ditch sanctions for the unemployed
In the first step towards reforming unemployment benefits, the German government has voted to get rid of the controversial sanctions for Hartz IV claimants from July. Here's what you need to know.
Published: 13 June 2022 16:31 CEST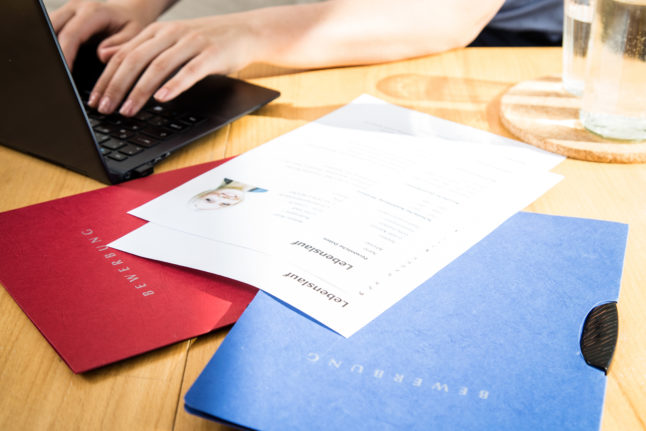 A job applicants works on their CV. Photo: picture alliance/dpa/dpa-tmn | Christin Klose
Germany reaches agreement on Bürgergeld – with a couple of catches
Members of Germany's traffic light coalition government and the opposition Christian Democratic Union party have reached an agreement in the dispute over plans for a new citizens' income. There will be tougher sanctions against benefit recipients and fewer discretionary assets.
Published: 22 November 2022 16:54 CET