For members
Nine of the best day trips from Berlin with the €9 ticket
With the €9 monthly travel card now on sale, get ready to explore some new destinations on a day trip from the German capital.
Published: 26 May 2022 17:13 CEST
Updated: 6 July 2022 08:54 CEST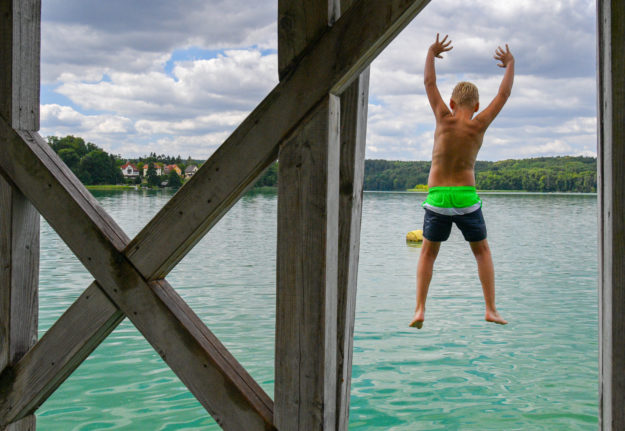 A boy jumps from a tower at the lido in Buckow into the water of Schermützelsee. Photo: picture alliance/dpa | Patrick Pleul
For members
'Double processing time': Austria and Germany fear non-EU travellers face border delays
Germany, Austria and another of other countries in Europe's Schengen area admit they fear delays and insufficient time to test the process ahead of new, more rigorous EU border checks that will be introduced next year, a new document reveals.
Published: 23 November 2022 16:33 CET