For members
Nine of the best day trips from Berlin with the €9 ticket
With the €9 monthly travel card now on sale, get ready to explore some new destinations on a day trip from the German capital.
Published: 26 May 2022 17:13 CEST
Updated: 6 July 2022 08:54 CEST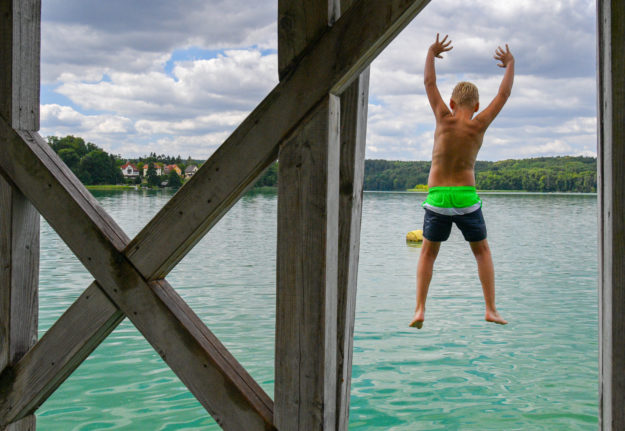 A boy jumps from a tower at the lido in Buckow into the water of Schermützelsee. Photo: picture alliance/dpa | Patrick Pleul
Yes, train travel across Europe is far better than flying – even with kids
Hoping to do his bit for the planet, perhaps save some money and avoid spending any time in airports, The Local's Ben McPartland decided to travel 2,000km with his family across Europe by train - not plane. Here's how he got on on and would he recommend it?
Published: 11 August 2022 11:55 CEST