For members
INTERVIEW: 'Changing German citizenship laws is a priority'
Germany's new coalition government is planning major reforms of the country's citizenship policies. The Local spoke to the FDP's immigration policy expert Dr. Ann-Veruschka Jurisch about when - and how - people can expect the rules to change.
Published: 24 May 2022 12:15 CEST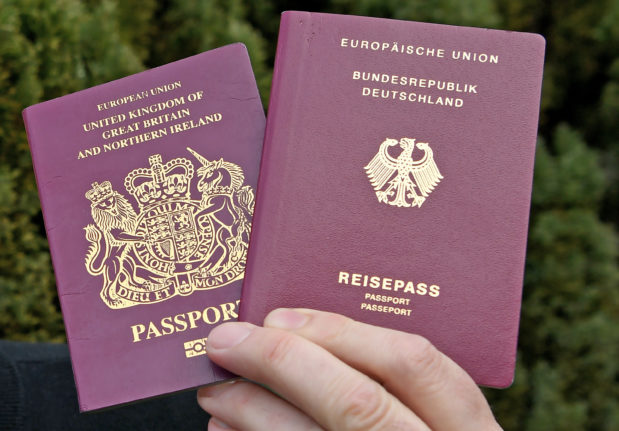 A newly naturalised British/German dual national holds up both of their passports. Photo: picture alliance/dpa | Holger Hollemann
German parliament to hold urgent debate on citizenship
Politicians will gather in the Bundestag on Thursday afternoon for an urgent question-and-answer session on Germany's planned changes to citizenship law.
Published: 1 December 2022 13:12 CET