For members
EXPLAINED: How Germany wants to contain the monkeypox virus
Health experts recently raised the alarm about cases of a rare virus in Europe. Here's what Germany is doing to limit the spread of monkeypox and what to do if you suspect you have it.
Published: 24 May 2022 17:11 CEST
Updated: 29 May 2022 09:15 CEST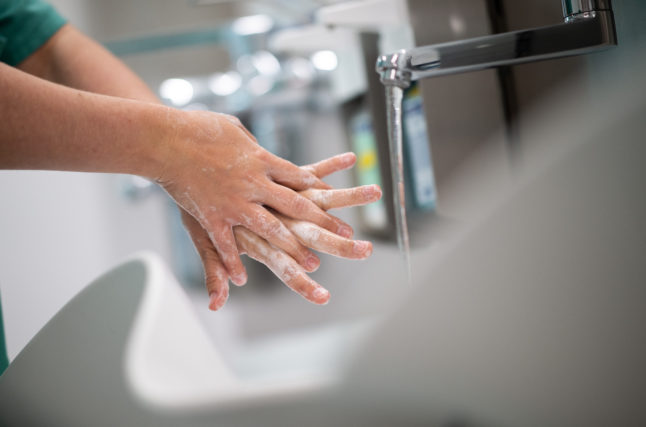 A woman washes her hands at a clinic in Essen. Photo: picture alliance/dpa | Jonas Güttler
Who can get the monkeypox vaccine in Germany – and how?
The monkeypox virus continues to spread in Germany and the vaccines panel is recommending that three groups of people get a jab. Here's who can get one - and how.
Published: 10 August 2022 14:49 CEST