For members
EXPLAINED: How Germany wants to contain the monkeypox virus
Health experts recently raised the alarm about cases of a rare virus in Europe. Here's what Germany is doing to limit the spread of monkeypox and what to do if you suspect you have it.
Published: 24 May 2022 17:11 CEST
Updated: 29 May 2022 09:15 CEST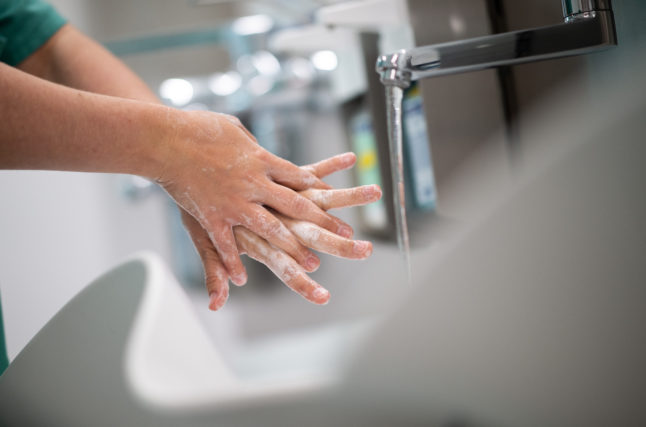 A woman washes her hands at a clinic in Essen. Photo: picture alliance/dpa | Jonas Güttler
For members
What to know about Germany's plans to raise health insurance fees
Germany is struggling to fill huge gaps in its health funds following the pandemic and is planning to raise health insurance fees next year. Here's who it could affect and how much more people could have to pay.
Published: 23 September 2022 15:58 CEST