For members
Living in Germany: Exploring locally, Bargeld and the NRW state election
In our weekend roundup for Germany we look at exploring the country this summer, the country's obsession with cash and some facts about North Rhine-Westphalia, which goes to the polls on Sunday.
Published: 14 May 2022 15:03 CEST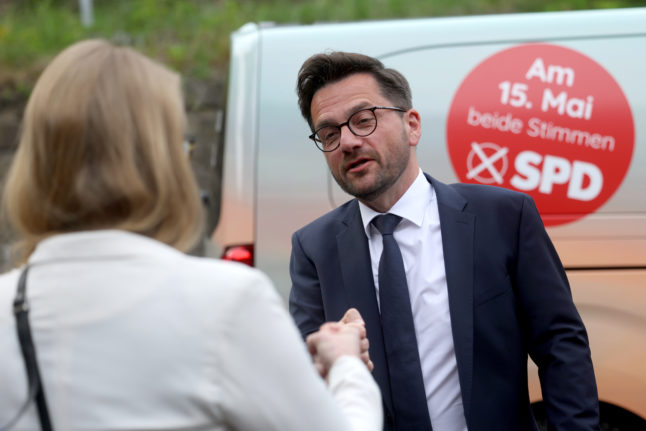 Thomas Kutschaty, the Social Democrat's top candidate and leader of the North Rhine-Westphalia SPD, in Solingen for a TV event earlier this month. Photo: picture alliance/dpa | Oliver Berg
For members
When will Germany's rising cost of living slow down?
German consumer prices are increasing at record rates, leading to worries about a repeat of the so-called 'stagflation' of the 1970s. Why are experts worried - and when will inflation become more stable?
Published: 20 May 2022 09:41 CEST