For members
Living in Germany: Facing up to racism, Erdbeersaison and Schleswig-Holstein votes
In our weekend roundup for Germany we explore a study on racism, strawberry season and take a look at the state election in Schleswig-Holstein.
Published: 7 May 2022 13:33 CEST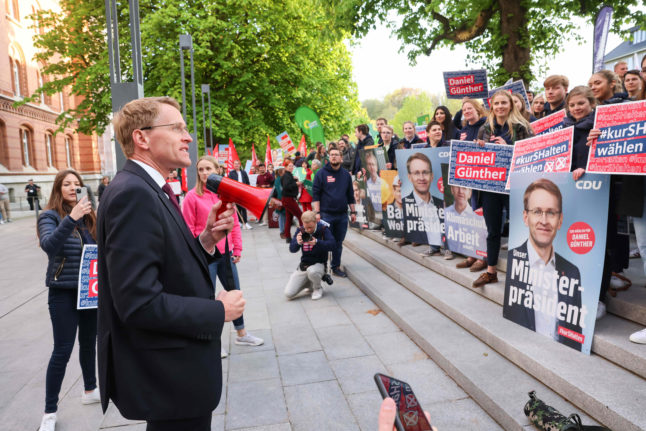 Schleswig-Holstein's state premier Daniel Günther on the campaign trail ahead of the state elections. Photo: picture alliance/dpa | Christian Charisius
For members
When are people in Germany retiring?
The retirement age in Germany has been rising for years. But last year, people retired a little earlier - and they received slightly higher pensions than those who became pensioners the previous year, according to a report.
Published: 24 May 2022 10:40 CEST