For members
EXPLAINED: The Covid rule changes in May across German states
Many Covid restrictions in Germany have been relaxed recently, but some rules remain in place. We break down what you need to know about the recent changes.
Published: 2 May 2022 13:13 CEST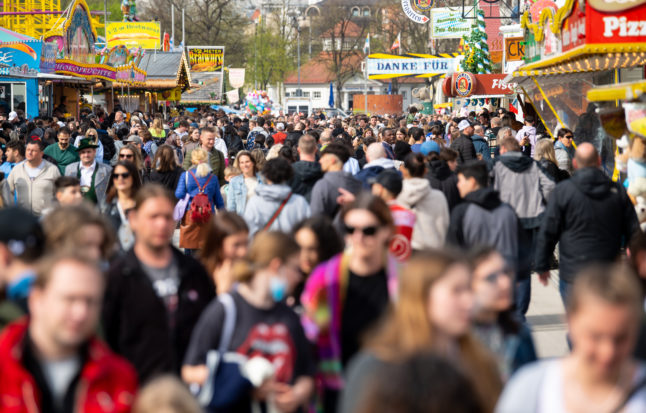 People enjoy Munich's spring festival on April 22nd. Photo: picture alliance/dpa | Sven Hoppe
Germany's top court approves Covid vaccine mandate for health workers
Germany's highest court ruled on Thursday that the mandatory Covid-19 vaccination rule for employees in health and care sectors is constitutional.
Published: 19 May 2022 15:42 CEST