For members
EXPLAINED: Why Switzerland rejected a German arms delivery to Ukraine
Switzerland has repeatedly blocked the export of everything from weapons to helmets to Ukraine, even for non-military uses. Here's why.
Published: 27 April 2022 12:01 CEST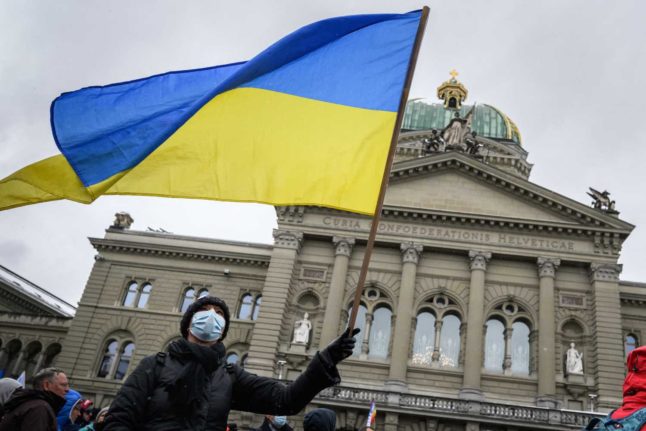 Switzerland's support of Ukraine cannot include arms or even protective devices.Photo: Fabrice COFFRINI / AFP
Rapping, breakdancing Ukrainians win Eurovision in musical morale boost
Ukraine won the Eurovision Song Contest Sunday with an infectious hip-hop folk melody, boosting spirits in the embattled nation fighting off a Russian invasion that has killed thousands and displaced millions of people.
Published: 15 May 2022 08:42 CEST