For members
Will Germany reduce VAT to ease the cost of living crisis?
With inflation reaching its highest level since 1981, German politicians are considering other measures for easing the financial strain on consumers. Could a reduction in VAT be on the horizon?
Published: 7 April 2022 13:56 CEST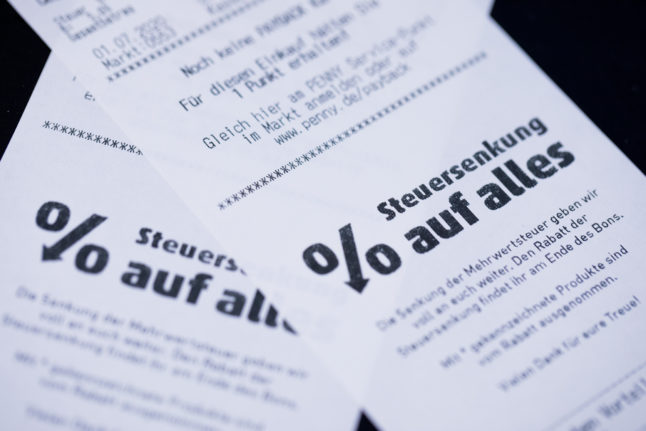 "Tax cut on everything" is written on a receipt in a Penny store from 2020. Photo: picture alliance/dpa | Rolf Vennenbernd
For members
Why German bank customers could soon pay less for their account
A major German bank is set to scrap fees on large balances - and a number of others look set to follow. Here's why people in Germany may be paying less for their savings or current account in the near future.
Published: 12 May 2022 17:13 CEST