For members
Is Germany still changing its Covid self-isolation rules?
Germany will not move to voluntary Covid isolation from May as previously announced just two days ago. So what is happening - and will there be any rule changes after all?
Published: 6 April 2022 12:58 CEST
Updated: 6 April 2022 17:29 CEST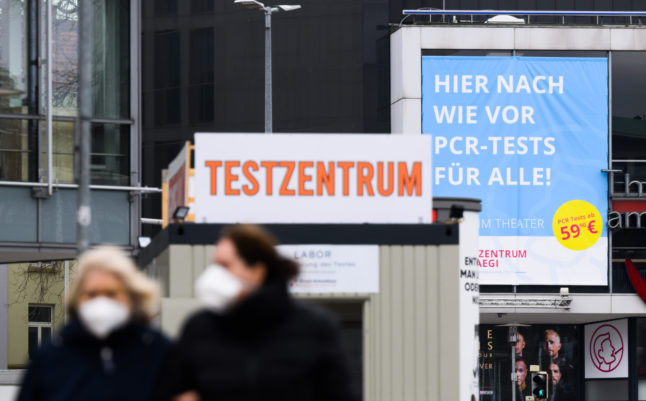 People wearing maks walk outside a Covid test centre in Hanover. Photo: picture alliance/dpa | Julian Stratenschulte
Germany starts charging for Covid-19 antigen tests
Most people in Germany will have to pay for a Covid antigen test from Thursday as part of a new testing strategy from the government, which is also aimed at combatting fraudulent activity.
Published: 30 June 2022 10:22 CEST