You can translate 'der Teufel ist ein Eichhörnchen' in a few different ways: literally, it states that 'the devil is a squirrel', which doesn't do much to shed light on what the true meaning actually is. Metaphorically, it means something more like 'the devil comes in many forms' or, more loosely, 'don't be so easily deceived by something which seems harmless'. 
In this sense, it's used as a warning against being too trusting of something and to remind someone that they can make mistakes if they aren't careful enough. After all, even something as harmless as a squirrel could be the devil, so you have to be vigilant! Not least during a picnic in the summer months…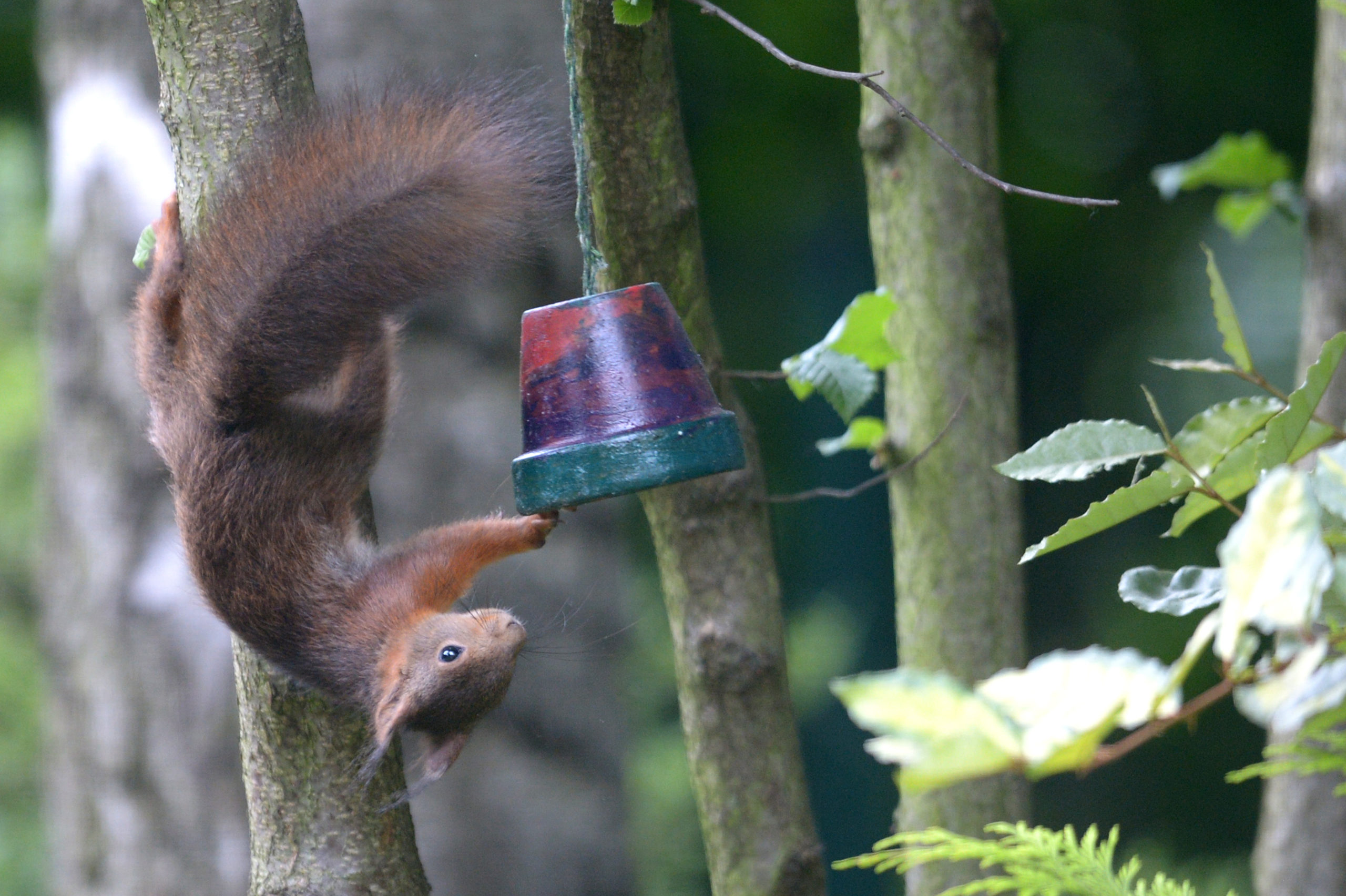 A devilish squirrel attempts to steal food from a hanging flower pot. Photo: picture alliance / dpa | Federico Gambarini
Squirrels have in fact been linked to the devil in Germany for centuries, dating back to the Middle Ages. Their colour (either red or black in Germany at that time, since grey squirrels had not yet been introduced from North America), as well as their incredible speed and slightly twitchy style of movement, were seen as clear signs that they were the devil's agents. 
According to folklore, hunters would aim their weapons perfectly at a squirrel and yet, somehow, it would always move out of the way at the last moment ('with devilish speed – 'mit teuflischer Geschwindigkeit'), reappearing somewhere else to taunt its attackers.
This strong link to superstition also gives the phrase another meaning: if someone is particularly superstitious, you might say 'they really believe the devil is a squirrel!'.
READ ALSO: German phrase of the day: Innerer Schweinehund
Examples:
"Keine Sorge, es wird nichts schief gehen."
"Wer weiß, der Teufel ist ein Eichhörnchen!"
"Don't worry, nothing will go wrong."
"Who knows, the devil comes in many forms!"
"Er glaubt, dass der Teufel wirklich ein Eichhörnchen ist!"
"He really believes that the devil is a squirrel!" or "He really is superstitious!"