For members
What to expect if you're travelling to Germany this Easter
Tourism to Germany has been difficult in the pandemic. But with many countries around the world easing measures, visitors are returning. Here's what you should know if you're planning or thinking about a trip to Germany.
Published: 31 March 2022 17:18 CEST
Updated: 16 April 2022 07:39 CEST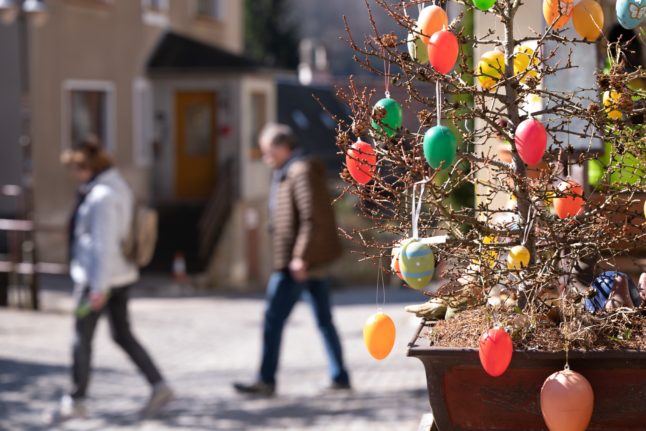 Easter eggs hang from a tree in Schmilka, Saxony. Photo: picture alliance/dpa/dpa-Zentralbild | Sebastian Kahnert
German states threaten to block €9 ticket in Bundesrat
Germany's cut-price transport ticket is supposed to go on sale next Monday - but a battle over financing is threatening to torpedo the government's plans.
Published: 16 May 2022 15:11 CEST