When I first heard about how difficult it is to find self-raising flour in Germany (self-rising, for you Americans), I couldn't quite believe it.
Surely it's just listed under a different name, I thought. But when a thorough search of my local Kaufland didn't reveal any self-raising flour at all, I was forced to seek answers from the more knowledgeable bakers in the expat community of Germany.
Where can you buy self-raising flour in Germany?
Even though self-raising flour is most likely missing from your local supermarket's shelves, there are other ways to find it in Germany: one common suggestion on the Toytown Germany expat forum was to scour the shelves of any foreign supermarket – be it Indian, East Asian, British or American store.  Although these shops will often stock self-raising flour, many foreign bakers in Germany complained that this means paying steep import charges for a product that should really be quite cheap. 
READ ALSO: From Spätzle to Blaukraut: Six German cooking skills to master 
Other websites suggested that larger department stores could potentially have self-raising flour in stock. If you're in Berlin, for example, blogger Nicolas Bouliane suggests checking out one of Berlin's Galeria department stores (there's one at Alexanderplatz), because they apparently often sell self-raising flour.
These options are few and far between however, especially once you leave the major cities. Because of this, a second common suggestion on foreigner forums was an enthusiastic "make your own!", with a multitude of recipes ranging in complexity from "add a bit of baking powder" to a fully-fledged chemistry experiment.
Something to keep in mind if you end up making your own self-raising flour, writes Switzerland-based food blogger Bev, is that British and American baking powder is 'double-acting', which means it causes around twice as much rising as German baking powder.
When it comes to measuring your ingredients, Bev recommends using "about 1.5 to 2 times the amount [of baking powder that the recipe calls for]. Otherwise you'll end up with flat scones." As a general rule of thumb, therefore, she suggests adding 3-4 teaspoons of German baking powder for every 150g/60z/1 cup of plain flour.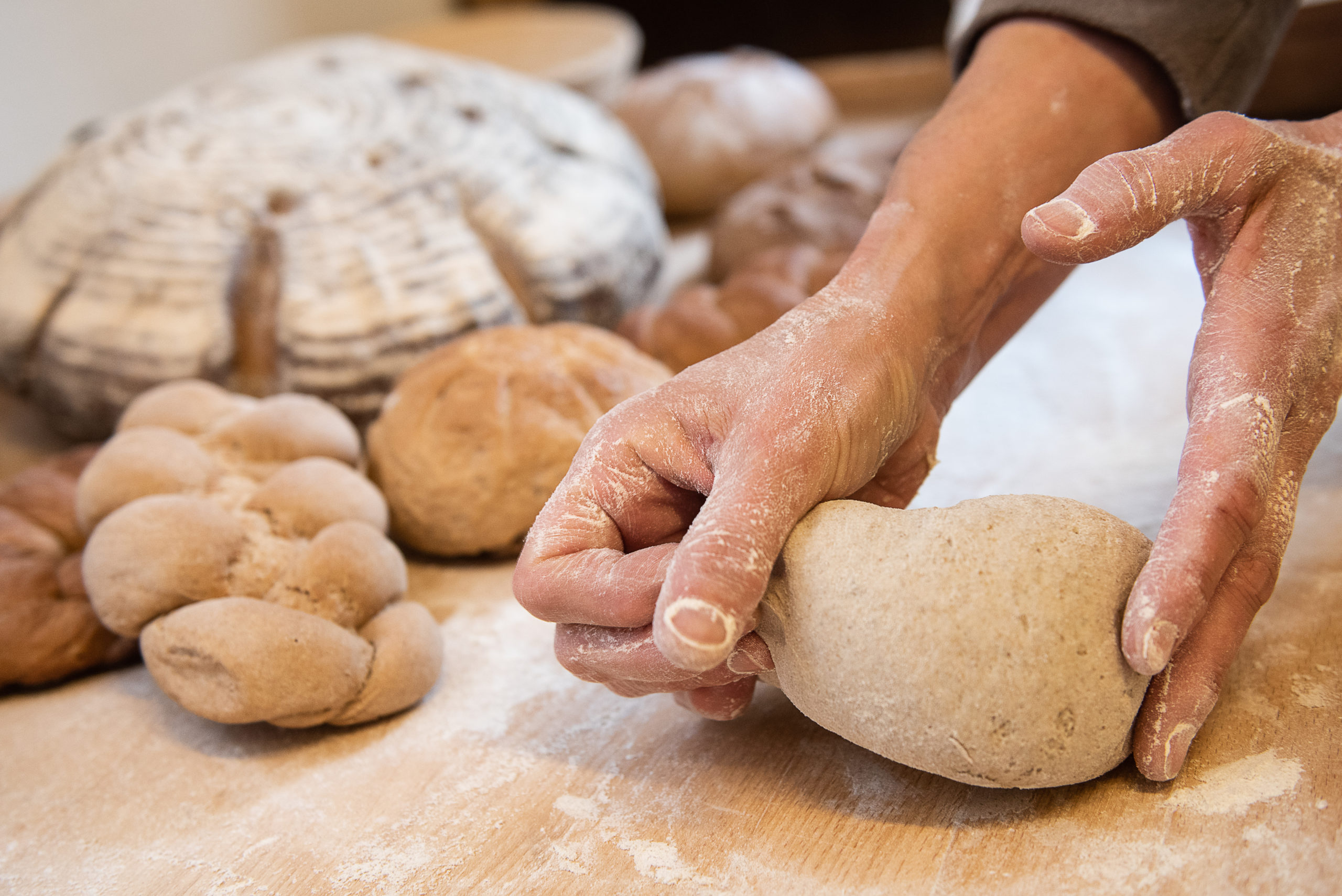 It's possible to bake without self-raising flour. Photo: picture alliance/dpa | Swen Pförtner
But why don't most German supermarkets sell self-raising flour?
So, it is possible to get self-raising flour in Germany after all, just not as easily as you might be used to back home.
But why? Why do Germans not have self-raising flour? The short answer is that, despite its prevalence in British recipes, self-raising flour is not strictly necessary. After all, it is just a pre-mix of flour and a rising agent, which can be easily duplicated with baking powder and a little bit of salt. Perhaps the better question is not why Germans don't use self-raising flour, but why Brits and Americans do.
Self-raising flour was invented in 1844 by a British baker, Henry Jones, who hoped it would allow sailors to bake fresh bread on voyages, as a replacement for the rock-hard crackers that the sailors were given with their meals. It does nothing more than make the baking process a little faster and more fool-proof, and despite wide popularity in Britain (as well as in some of the UK's former colonies and the southern states of the US), it never truly spread to other countries. 
Since Germans don't have a problem mixing baking powder into their flour themselves (in fact, some seemed pretty confused by the idea of self-raising flour, calling it a pointless invention), there simply isn't much of a market for self-raising flour in Germany.
Unfortunately for those of us who have grown up baking with the convenience of self-raising flour, it is unlikely to appear on standard supermarket shelves in Germany any time soon. So, when you next see self-raising flour in a recipe you want to follow, you have two choices: either head over to the nearest foreign supermarket, or get mixing.
Useful vocabulary
Flour – (der) Mehl
Baking powder – (der) Backpulver
Recipe (das) Rezept
To bake – backen