For members
What you should know about Austria and Germany's 'Stammtisch' tradition
Friends, conversation, hearty meals and Gemütlichkeit: if you've ever been to an old beer hall in Austria or Germany, you may have come across the spirit of Stammtisch. Here's what you need to know about this storied tradition.
Published: 11 March 2022 15:49 CET
Updated: 20 March 2022 08:48 CET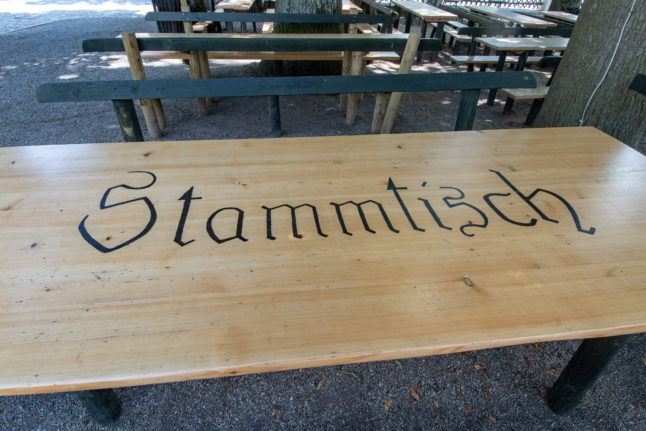 The word Stammtisch written on a table in an outdoor beer garden in Bavaria. Photo: DPA/Picture Alliance
For members
Austria vs Germany: Which country is better to move to?
Thinking of a move to a German-speaking Europe but aren't sure about Germany or Austria? Here's what you need to know.
Published: 20 April 2022 12:06 CEST
Updated: 11 August 2022 13:27 CEST