For members
The everyday German groceries that have a double meaning
The food that you put in your shopping basket at the German supermarket isn't just the ingredients for a tasty dinner, it can also add some flavour to your spoken German.
Published: 6 March 2022 15:06 CET
Updated: 4 November 2022 15:33 CET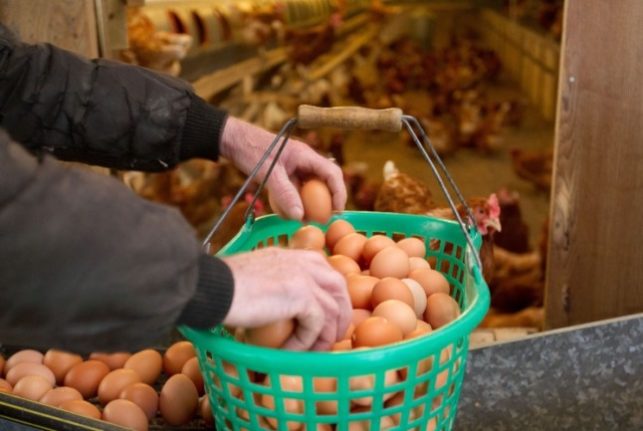 In Germany, eggs are also found between a man's legs. Photo: dpa | Friso Gentsch
For members
The seven stages of learning German every foreigner goes through
German is a notoriously difficult language to learn and the path to fluency is marked by milestones that every budding German speaker will recognise.
Published: 1 November 2022 15:16 CET
Updated: 5 November 2022 09:05 CET