Whether it's called Shrove Tuesday, Pancake Day or Mardi Gras, many countries choose to celebrate the last day before Lent by indulging in something sweet or fatty. In the UK and parts of the US, this usually means a big plate of pancakes in the morning. In Denmark there are special buns known as Fastelavnsbolle,
Whether you celebrate it for religious reasons, or just because of a love of pancakes, it can be a real treat during these winter days.
For Germans, Karnevalsdienstag or Fastnachtsdienstag ('Carnival-Tuesday') comes just after Rosenmontag, the high-point of the carnival season, when many cities and towns will hold huge carnival parades during the day – and celebrate long into the night. 
READ ALSO: What you need to know about celebrating carnival in Germany
Although Germans don't eat pancakes like the British or Americans on Shrove Tuesday, if you step out into the Karneval celebrations you might see someone making the most of the day before Lent by indulging in a sort of jam donut, often called a Krapfen, a Kreppel, or a Berliner Pfannkuchen ('Berlin Pancake'). 
These tasty pastries originate in Bavaria, but can be found all over Germany by many different names. They get their Bavarian name, Krapfen, from a Middle High German word, krāpfe, meaning 'hook' or 'bracelet', as a shortening for 'hook-shaped pastry'.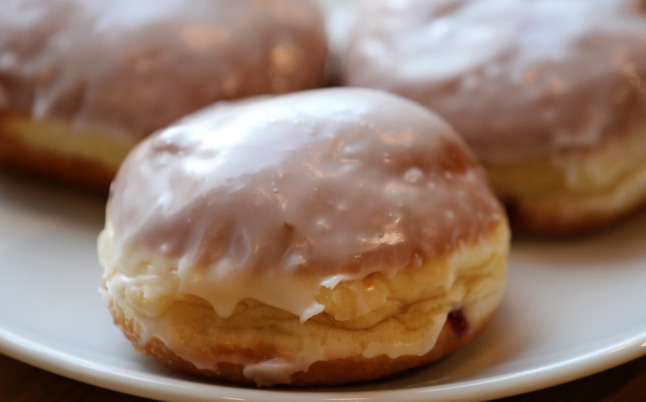 Photo: picture alliance/dpa/dpa-Zentralbild | Bernd Wüstneck
There are various other regional celebrations for Karnevalsdienstag: in the Rhineland there is the traditional burning of the Nubbel – a life-size straw figure whose burning guarantees prosperity in the year ahead.
Until the 1970s, children in the Westphalian town of Beckum celebrated Klingeldienstag ('Doorbell Tuesday') by running through the streets in disguise, ringing their neighbours' doorbells.
This year, Rosenmontag celebrations across Germany looked quite different, as Covid-19 restrictions and a focus on showing support for Ukraine meant some of the more traditional festivities were cancelled or postponed.