For members
EXPLAINED: How the Ukraine crisis could impact Germany
Following the Russian invasion of neighbouring Ukraine, western leaders are gathering for emergency talks and are set to hit Moscow with a fresh wave of sanctions. The Local looks at Germany's response to the crisis and how the country could be affected.
Published: 24 February 2022 16:28 CET
Updated: 27 February 2022 09:17 CET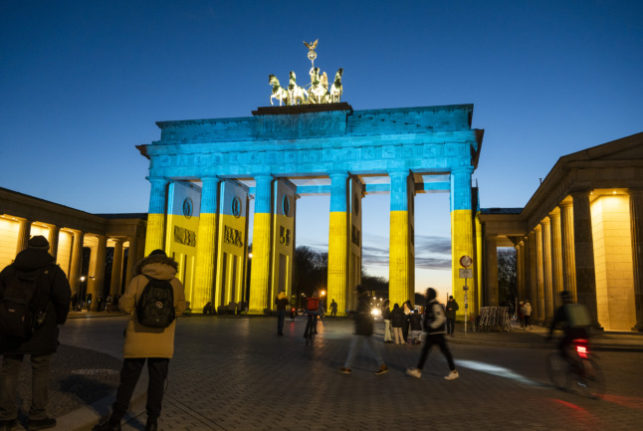 Ukrainian citizens in Europe express their fears about the war in Ukraine. Photo: picture alliance/dpa | Christophe Gateau
Rapping, breakdancing Ukrainians win Eurovision in musical morale boost
Ukraine won the Eurovision Song Contest Sunday with an infectious hip-hop folk melody, boosting spirits in the embattled nation fighting off a Russian invasion that has killed thousands and displaced millions of people.
Published: 15 May 2022 08:42 CEST