For members
What to know about Germany's planned PCR test restrictions
According to a recent decision by the German federal and state governments, PCR tests will soon be restricted to high-risk groups and people who work with vulnerable people. But how does this affect things like quarantine rules and measuring infection rates? Here's what we know so far.
Published: 26 January 2022 17:21 CET
Updated: 27 January 2022 08:50 CET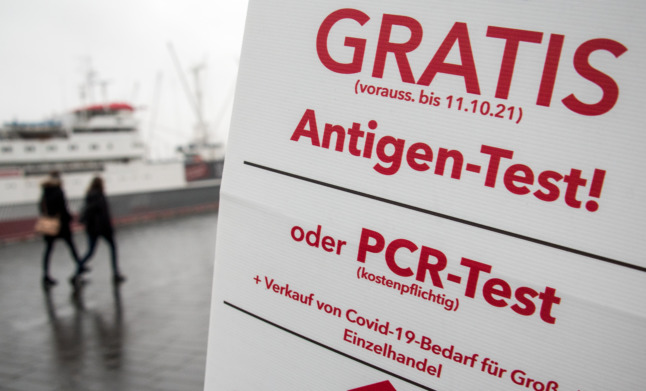 A sign in Hamburg advertises free antigen tests and paid-for PCR tests to the public. Photo: picture alliance/dpa | Daniel Bockwoldt
For members
How long will Germany offer free rapid Covid-19 tests?
Germany has been offering Covid-19 antigen tests free of charge to everyone - except for a few weeks in October 2021 - for a year. But with restrictions lifting, how long will the system stay in place?
Published: 24 March 2022 17:21 CET
Updated: 31 March 2022 12:54 CEST