For members
Is Germany set to ease or tighten Covid restrictions?
German chancellor Olaf Scholz is meeting with regional leaders on Monday to talk about Covid restrictions in Germany. Here's a look at their draft agreement and what we can expect.
Published: 24 January 2022 10:52 CET
Updated: 24 January 2022 15:13 CET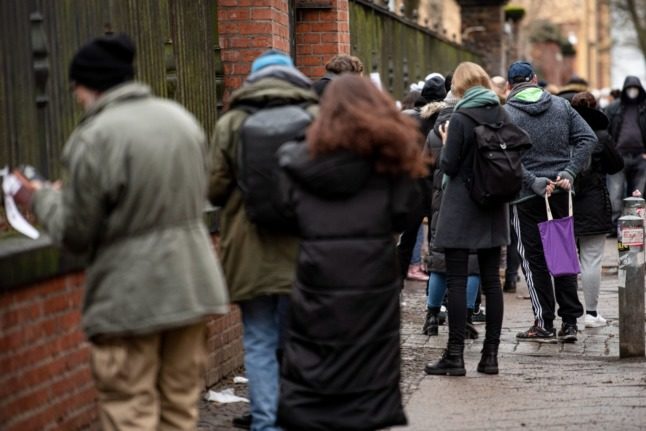 People queue for a PCR test in Berlin's Kreuzberg area on Sunday. There is a huge demand for PCR tests due to rising Covid infections. Photo: picture alliance/dpa | Fabian Sommer
For members
EXPLAINED: Germany's current Covid mask rules
The EU recently recommended that masks no longer be mandatory in air travel - but Germany is not changing those rules, at least for now. Here's what you should know about mask rules in Germany.
Published: 25 May 2022 11:58 CEST