For members
KEY POINTS: Germany's plans to soften the impact of Omicron
Federal and state leaders met on Friday to discuss how best to handle the increasing complex pandemic situation in Germany. Here's what they decided.
Published: 7 January 2022 17:33 CET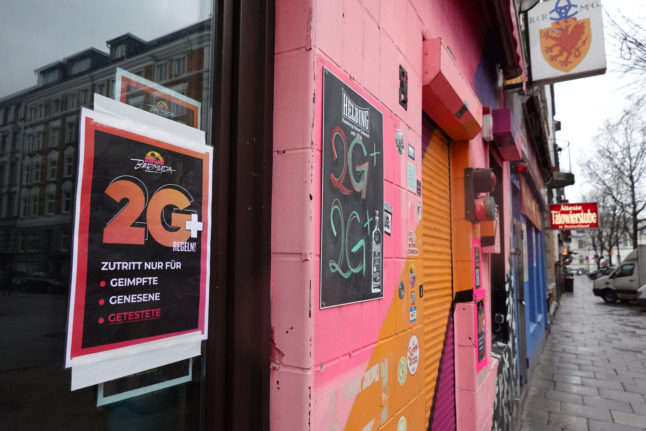 A sign indicates a 2G-plus entry policy at a local Hamburg pub. Photo: picture alliance/dpa | Marcus Brandt
Munich sees sharp rise in Covid cases after Oktoberfest
Since the start of Germany's Oktoberfest, the incidence of Covid infections in Munich has risen sharply. Though a connection with the festival can't yet be proven, it seems likely.
Published: 4 October 2022 10:27 CEST