For members
EXPLAINED: German leaders plan new restrictions to fight Omicron wave
A draft plan ahead of Tuesday's meeting between federal and state governments reveals tighter Covid restrictions are on the cards after Christmas.
Published: 20 December 2021 17:40 CET
Updated: 21 December 2021 15:11 CET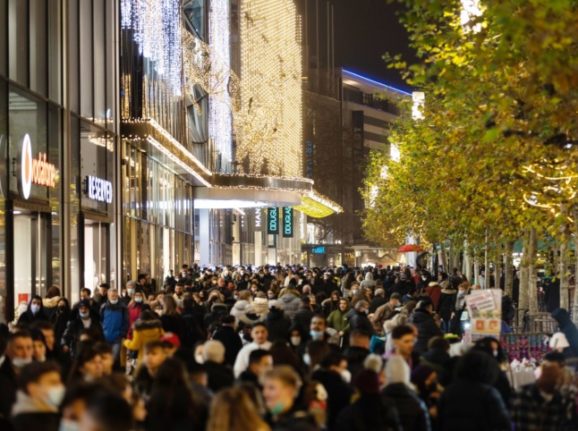 Frankfurt's shopping street packed with people just before Christmas. Photo: picture alliance/dpa | Hannes P. Albert
German states clash with government over new Covid protection laws
German Chancellor Olaf Scholz said Thursday that the pandemic was "not over yet" but that the country was entering a "new phase". However, states have raised concerns about the plan to drop almost all Covid measures.
Published: 17 March 2022 18:35 CET