For members
Will Germany bring in new Covid 'emergency brake' restrictions?
Chancellor Angela Merkel and her soon-to-be successor Olaf Scholz are talking with state leaders on how to handle the Covid situation in Germany. Here's what they are considering.
Published: 30 November 2021 13:12 CET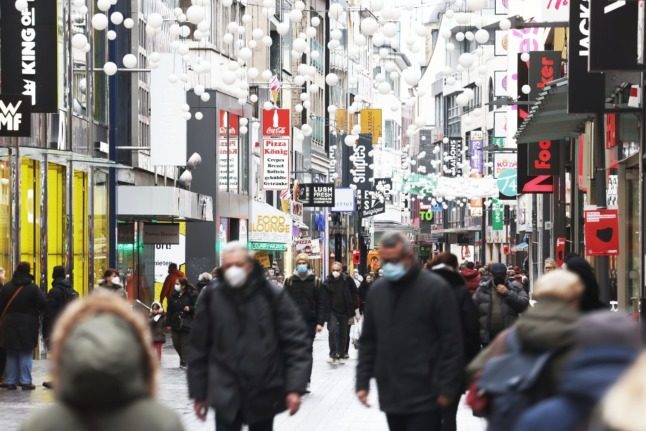 People walk in the centre of Cologne on Tuesday. Photo: picture alliance/dpa | Oliver Berg
Germany to bring in new Covid rules ahead of 'difficult' winter
With infection numbers shooting up once again in Germany, states are set to bring in a new set of Covid measures on October 1st.
Published: 30 September 2022 12:08 CEST
Updated: 30 September 2022 17:32 CEST