For members
Why are so many Germans reluctant to get vaccinated?
Fear of new technologies and a distrust in government are two factors behind Germany having one of the lowest vaccine take ups in western Europe.
Published: 9 November 2021 17:04 CET
Updated: 11 November 2021 13:48 CET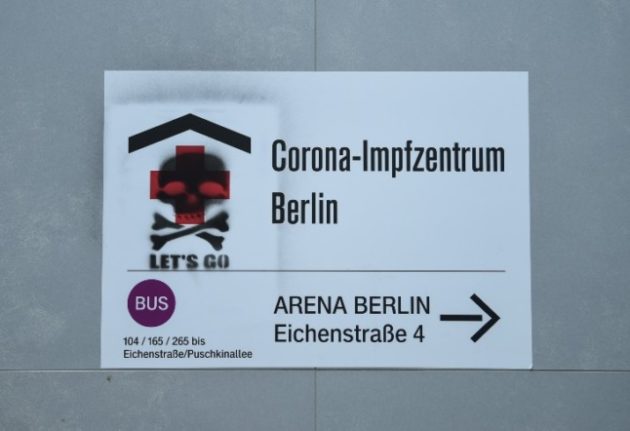 A defaced vaccine centre poster in Berlin. Photo: dpa-Zentralbild | Kira Hofmann
Are people who've had the single J&J jab no longer fully vaccinated in Germany?
Germany's federal vaccine agency says that people who've had one dose of the Johnson & Johnson (J&J) vaccine should no longer be classed as being fully vaccinated.
Published: 18 January 2022 17:27 CET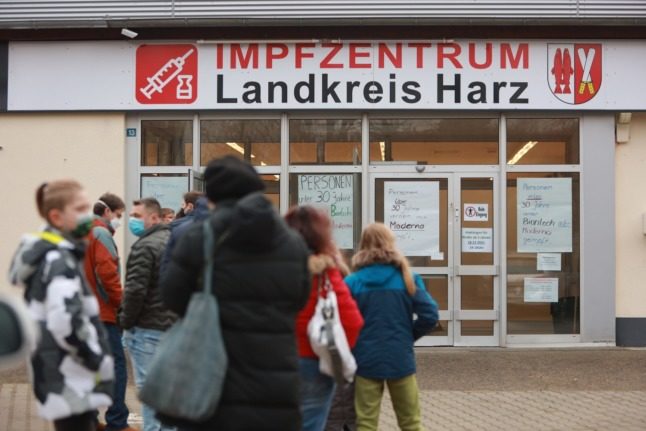 People queue for a vaccination in Quedlinburg, Saxony-Anhalt. Photo: picture alliance/dpa/dpa-Zentralbild | Matthias Bein