For members
State by state: Germany's Covid rules for Christmas markets
As Germany's historic Christmas Markets are due to open all across the country, surging Covid numbers are threatening to dampen the festivities for another year in a row. Here's which markets are confirmed in each state, and what rules you need to know before you go.
Published: 28 October 2021 17:36 CEST
Updated: 23 November 2021 17:21 CET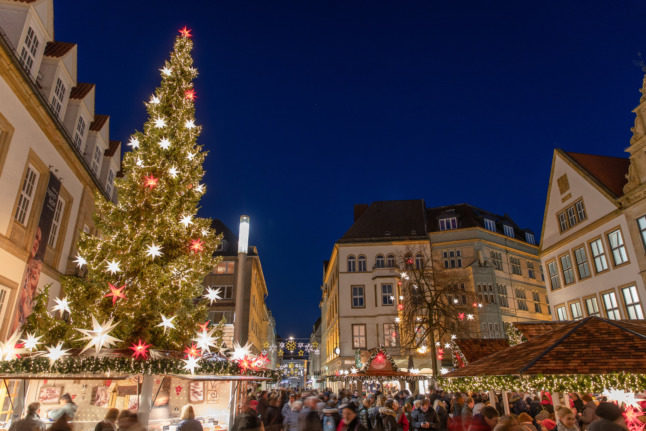 The Christmas Market in Bielefeld, North Rhine-Westphalia, in 2019. Photo: picture alliance/dpa | Friso Gentsch
Germany to bring in new Covid rules ahead of 'difficult' winter
With infection numbers shooting up once again in Germany, states are set to bring in a new set of Covid measures on October 1st.
Published: 30 September 2022 12:08 CEST
Updated: 30 September 2022 17:32 CEST