For members
From Elternzeit to midwives: An American's view on having a baby in Germany
When The Local Germany Editor Rachel Stern had a baby, she found a new appreciation for the German healthcare system, especially compared to her home country of the US.
Published: 18 October 2021 17:07 CEST
Updated: 24 October 2021 19:45 CEST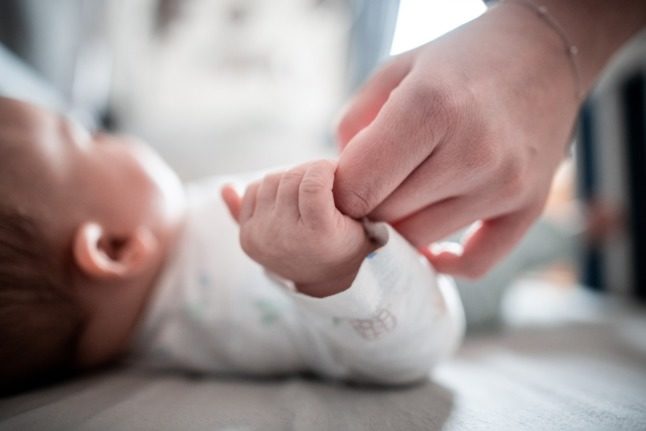 A parent holds the hand of a baby. Rachel Stern has been thinking about the differences between giving birth in Germany and the US. Photo: picture alliance/dpa | Fabian Strauch
Who can get the monkeypox vaccine in Germany – and how?
The monkeypox virus continues to spread in Germany and the vaccines panel is recommending that three groups of people get a jab. Here's who can get one - and how.
Published: 10 August 2022 14:49 CEST