For members
EXPLAINED: Germany's tougher driving fines
Higher fines for speeding and unauthorised parking come into force in Germany this week.
Published: 30 September 2021 11:16 CEST
Updated: 9 November 2021 17:16 CET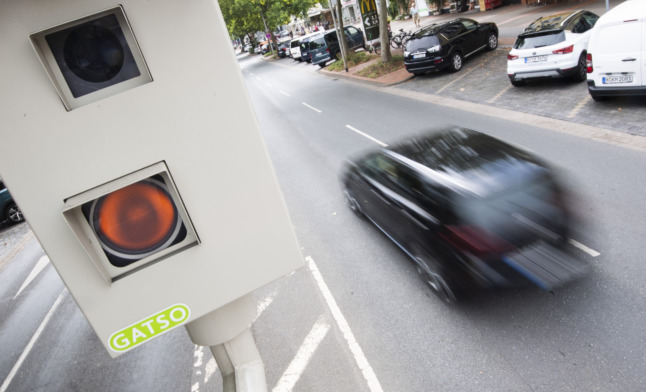 A speeding car passes a speed monitoring device in Hannover. Photo: picture alliance/dpa | Julian Stratenschulte
For members
REVEALED: The key traffic violations and fines to know about in Germany
Every country has its own unique way of keeping drivers in check, and Germany is no exception. Here are the main traffic violations foreigners should know about - and the penalties for breaking the rules.
Published: 20 October 2022 17:24 CEST