For members
Covid health pass: What can Germany learn from France?
Germany has its own version of a Covid health pass - the 3G rules. But does it actually do the job? The Local editor Rachel Loxton found Germany could learn lessons from its neighbour after a recent trip to Paris.
Published: 10 September 2021 10:25 CEST
Updated: 12 September 2021 10:35 CEST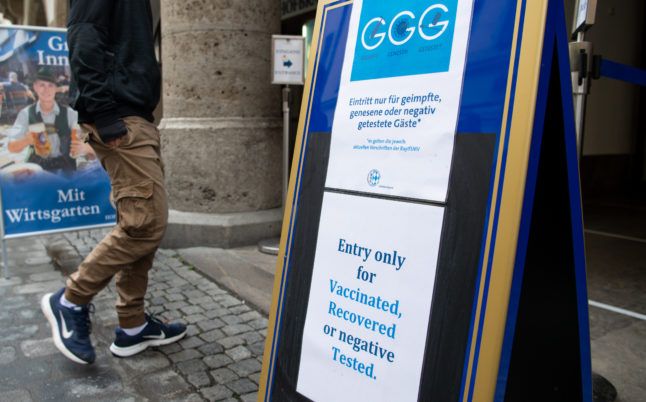 A sign outside a Munich restaurant informs guests that entry is only permitted for vaccinated, recovered or people with negative tests. Photo: picture alliance/dpa | Sven Hoppe
For members
What documents do you need to carry for Germany's 2G-plus restrictions?
Many people - including tourists - are wondering exactly what they need to carry for Germany's new restrictions that favour Covid- boosted people. Here's what you should know.
Published: 14 January 2022 13:34 CET
Updated: 16 January 2022 08:16 CET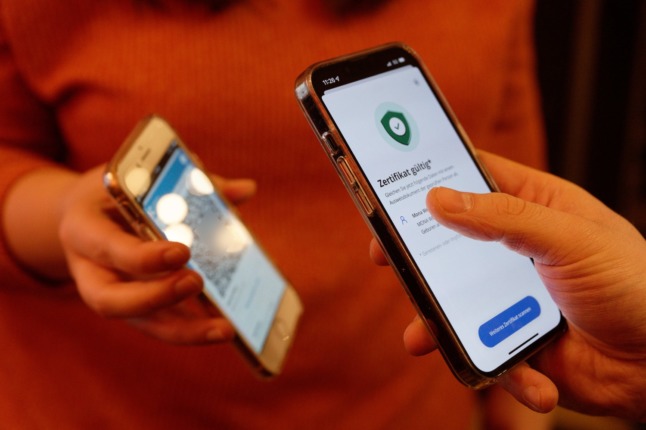 A person getting their vaccination pass checked at a cafe in Düsseldorf under the new 2G-plus rules. Photo: picture alliance/dpa | Henning Kaiser