For members
Why one German state is choosing to ignore the Covid incidence
The southwestern state of Baden-Württemburg has become the first German state to move away from the 7-day incidence of Covid infections when setting its rules. But what does that mean for residents?
Published: 19 August 2021 13:42 CEST
Updated: 21 August 2021 07:28 CEST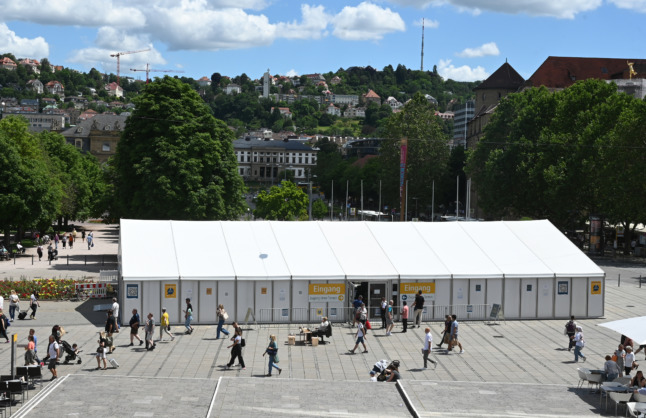 A large tent houses a Covid test centre in Stuttgart, Baden-Württemburg. The state has chosen to introduce a blanket '3G' rule, regardless of incidence. Photo: picture alliance/dpa | Bernd Weissbrod
For members
Masks and no lockdowns: Germany's new Covid plan from autumn to Easter
Germany has unveiled a draft of new Covid laws to run until April next year, with mask mandates set to remain in force, but lockdowns and school closures ruled out. Here's what we know so far.
Published: 3 August 2022 16:42 CEST
Updated: 7 August 2022 07:19 CEST