For members
Who's about to get a top-up Covid shot in Germany – and why?
The German government is set to hand out booster Covid vaccinations to certain groups of people from next month. We look at who's in line for a 'refresher' jab, and why authorities say they're needed.
Published: 4 August 2021 17:58 CEST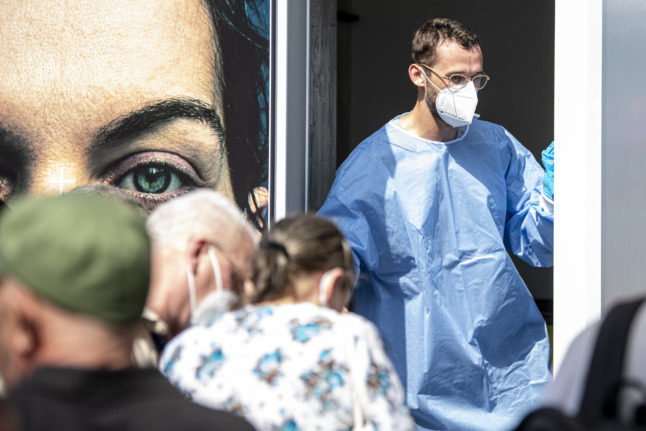 A doctor from a mobile vaccination team waits at Hermannplatz in Berlin. Some booster jabs will be carried out by mobile teams in care homes and nursing homes. Photo: picture alliance/dpa | Fabian Sommer
Omicron vaccines to arrive in Germany in September, says Health Minister
German Health Minister Karl Lauterbach says vaccines adapted to target the Covid variant Omicron could arrive in Germany in September.
Published: 12 August 2022 13:09 CEST