For members
EXPLAINED: Germany's new quarantine rules for vaccinated travellers
Germany has changed the rules for vaccinated people returning from 'virus variant' countries. Here's a look at what you need to know.
Published: 28 July 2021 16:33 CEST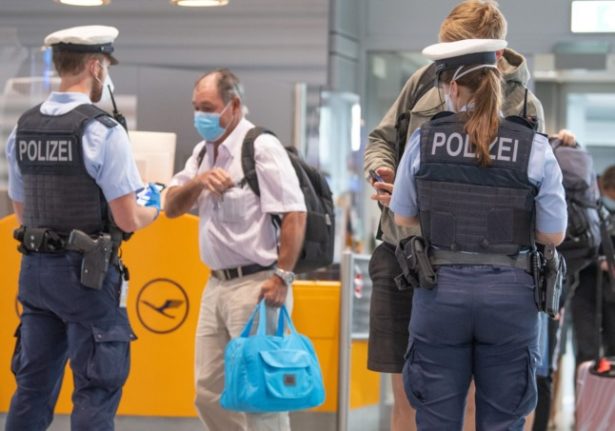 Police carrying out checks on passengers from Portugal after it was named a virus variant area earlier this year although this has now been lifted. Photo: picture alliance/dpa | Boris Roessler
Who benefits from Germany's €9 public transport ticket offer?
With Germany set to roll out the €9 monthly transport ticket soon, we looked at how it could benefit you (or not) - whether you're a car owner, tourist or a day tripper.
Published: 18 May 2022 12:05 CEST