For members
EXPLAINED: The documents Americans need for travel to Germany
Germany opened its borders to Americans in June. Here's a look at what paperwork you need to get here - and what else you should be aware of.
Published: 9 July 2021 12:38 CEST
Updated: 11 July 2021 10:18 CEST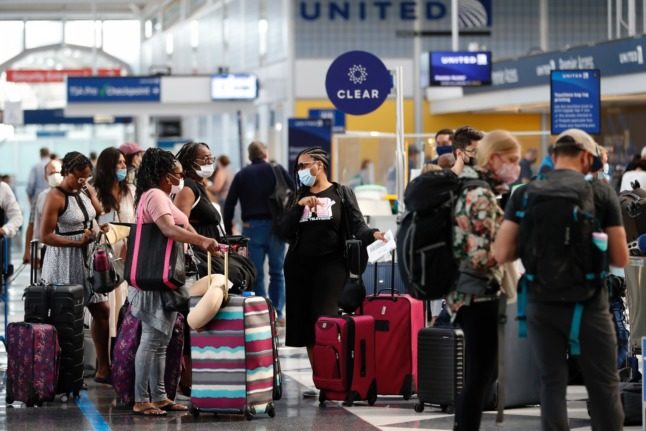 Travellers in Chicago's O'Hare International on July 1st. Photo: picture alliance/dpa/AP | Shafkat Anowar
Yes, train travel across Europe is far better than flying – even with kids
Hoping to do his bit for the planet, perhaps save some money and avoid spending any time in airports, The Local's Ben McPartland decided to travel 2,000km with his family across Europe by train - not plane. Here's how he got on on and would he recommend it?
Published: 11 August 2022 11:55 CEST