For members
Germany's latest travel rules for vaccinated non-EU residents: What you need to know
Germany is now allowing people from countries outside the EU to visit if they have been vaccinated, although restrictions on some regions remain. Here's what you need to know.
Published: 25 June 2021 13:36 CEST
Updated: 29 July 2021 09:16 CEST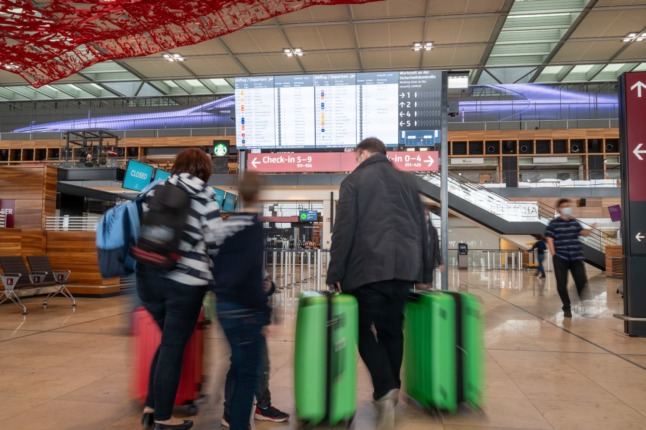 Holidaymakers at Berlin Brandenburg Airport on Thursday. Photo: picture alliance/dpa | Christophe Gateau
Traffic warnings issued in Germany ahead of public holiday
People travelling in Germany this week have been warned to expect heavy traffic and busy airports.
Published: 25 May 2022 15:51 CEST
Updated: 25 May 2022 17:58 CEST