For members
Covid vaccine mix-and-match: Why is it so common in Germany – and is it safe?
After Chancellor (and scientist) Angela Merkel got a second vaccine jab that was different to her first, Aaron Burnett looked into why mix-and-match vaccines are so common in Germany.
Published: 25 June 2021 16:57 CEST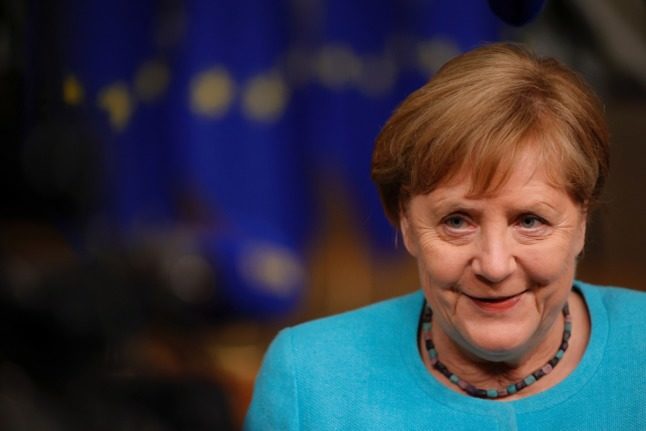 Chancellor Angela Merkel on June 25th, a few days after she got her second jab. Photo: picture alliance/dpa/Pool AP | Olivier Matthys
Are people who've had the single J&J jab no longer fully vaccinated in Germany?
Germany's federal vaccine agency says that people who've had one dose of the Johnson & Johnson (J&J) vaccine should no longer be classed as being fully vaccinated.
Published: 18 January 2022 17:27 CET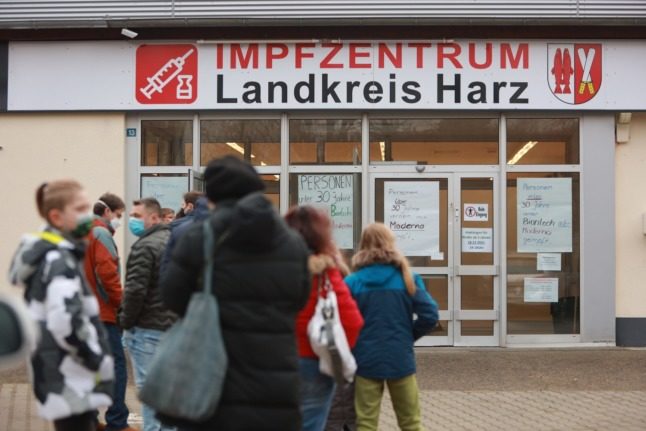 People queue for a vaccination in Quedlinburg, Saxony-Anhalt. Photo: picture alliance/dpa/dpa-Zentralbild | Matthias Bein