For members
ANALYSIS: How do Germany's Covid-19 numbers compare to other European countries?
Germany has seen a huge drop in the coronavirus incidence rate. But what is the situation elsewhere in Europe? Here's how the Bundesrepublik compares to three other countries with large populations - France, Italy and the UK.
Published: 1 June 2021 11:26 CEST
Updated: 5 June 2021 09:24 CEST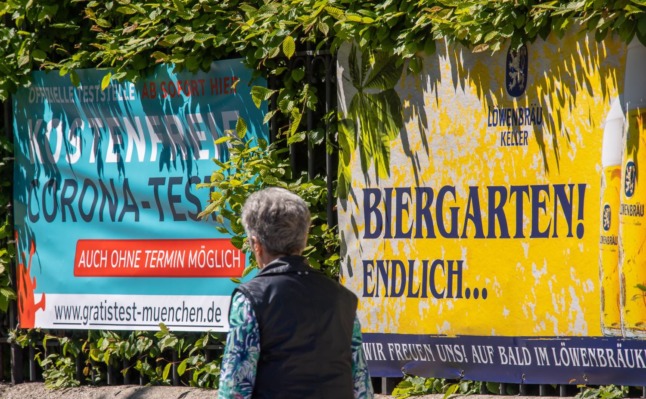 A woman walking past a sign that says: 'Beer garden, finally!' In Munich. Photo: picture alliance/dpa | Peter Kneffel
Pandemic in Germany unlikely to end this year, says top virologist
High profile German virologist Christian Drosten believes Germany will see a severe spike in Covid infections after summer, and that the pandemic will not become endemic this year.
Published: 24 June 2022 11:40 CEST