For members
ANALYSIS: Why are Germany's coronavirus numbers coming down so sharply?
Since the end of April the number of cases of the coronavirus have been sinking continuously in Germany. So what has been the game changer - is it tougher restrictions or an improvement in the weather, or a combination of a few factors?
Published: 5 May 2021 15:29 CEST
Updated: 8 May 2021 09:50 CEST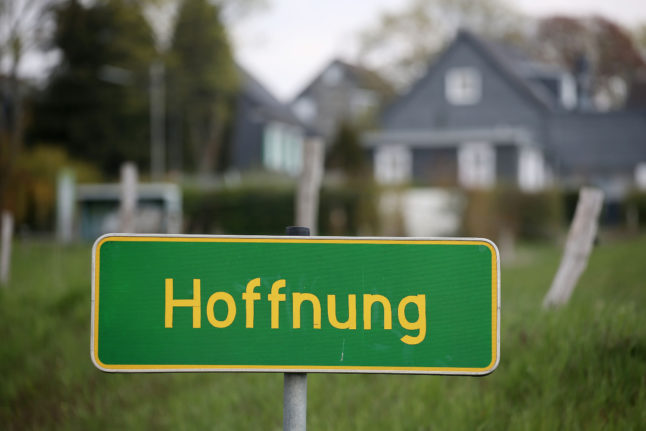 A sign for the city of Hoffnung (Hope) on May 2nd in North Rhine-Westphalia, where numbers have also sunken recently. Photo: picture alliance/dpa | Oliver Berg
Pandemic in Germany unlikely to end this year, says top virologist
High profile German virologist Christian Drosten believes Germany will see a severe spike in Covid infections after summer, and that the pandemic will not become endemic this year.
Published: 24 June 2022 11:40 CEST