Following consultations between Chancellor Angela Merkel (CDU) and state premieres on how to proceed with the coronavirus crisis on Wednesday, a majority of the German states said they planned for children and pupils to return from this date.  
They include North Rhine-Westphalia, Bavaria, Schleswig-Holstein, Rhineland-Palatinate, Baden-Württemberg, Brandenburg, Berlin and Hesse. 
Mecklenburg-Western Pomerania plans to start school again on February 24th. Hamburg has yet to decide on an opening date.
The return, however, is linked to infection figures, meaning that a sudden spike in cases could cause states to reconsider their plans. Schools are also staying vigilant about new coronavirus variants, now detected in 13 out of 16 German states.
However, Saxony has announced that it will reopen its facilities as early as Monday February 15th.
READ ALSO: Hard-hit German state pushes for reopening of schools
Saxony-Anhalt so far intends to stick to its plan to gradually reopen schools starting on March 1st.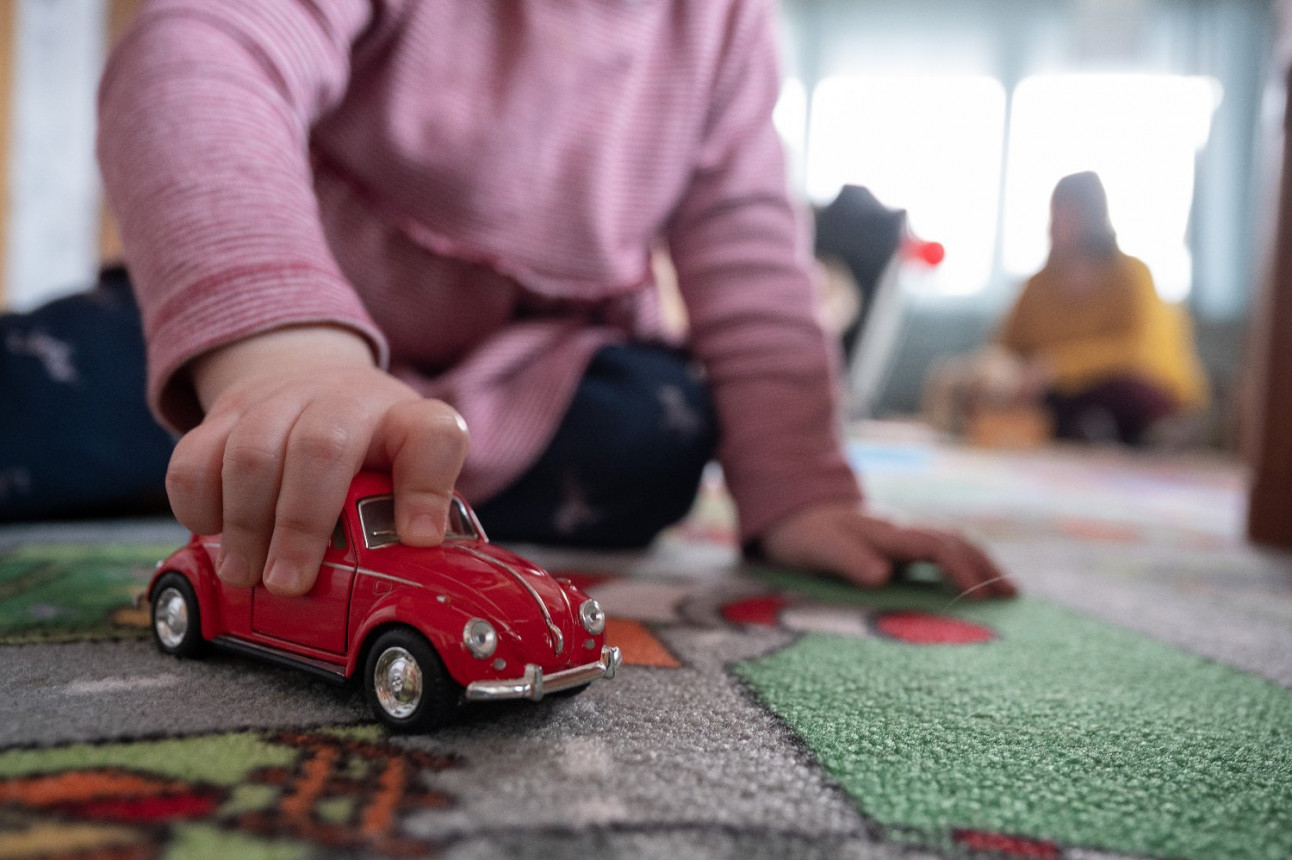 A Kita child plays at home in Mühlacker, Baden-Württemberg amid school closures. Photo: DPA
In Lower Saxony, elementary school pupils have already been back to school in the so-called alternating mode since January. That means that classes are divided and pupils attend on rotating days. 
The majority of states are also planning to start classes with a rotating schedule, at least initially. Some states, including Berlin, are discussing how to roll out rapid coronavirus tests for pupils and educators. 
Most of the older students will probably not see the inside of their institution again until March, with the exception of graduating classes, for which face-to-face instruction has usually been maintained.
Schools and Kitas have also remained open for the "emergency care" of children and pupils who are not adequately equipped at home, or whose parents have to go out to work.
In their deliberations on Wednesday, the federal and state governments had agreed that the states should decide independently on how to proceed at schools and daycare centres.
They thus reached a compromise with Merkel, who called for them not to open again until early March.
The government and states reached a similar agreement in the spring following the first coronavirus wave. 
Early vaccinations for teachers and staff?
Federal Family Minister Franziska Giffey of the Social Democrats (SPD) expressed optimism that Kita staff and teachers at elementary schools could be vaccinated against Covid-19 earlier than previously planned. 
Chancellor Merkel said on Wednesday evening that she would welcome such a move. 
Giffey said in Berlin on Thursday that she agrees with this and considers it a very good way to ensure a safer opening.
Nothing has been decided yet, however. The federal and state governments had initially agreed on Wednesday to look into whether educators and primary school teachers could be vaccinated in the "category two with high priority." 
In vaccination regulations, they have so far been in group three – along with over-60s. 
Group one vaccinations, which include over-80s, nursing home staff and residents, and health care workers at highest risk of infection, are currently underway.
READ ALSO: Germany aims to offer priority groups and all over 60s first vaccine by end of June