For members
ANALYSIS: Can Germany get on board with a 'no Covid' strategy?
The number of coronavirus infections in Germany is going down. But can the country almost get rid of Covid-19? Some scientists believe so.
Published: 3 February 2021 16:24 CET
Updated: 7 February 2021 15:05 CET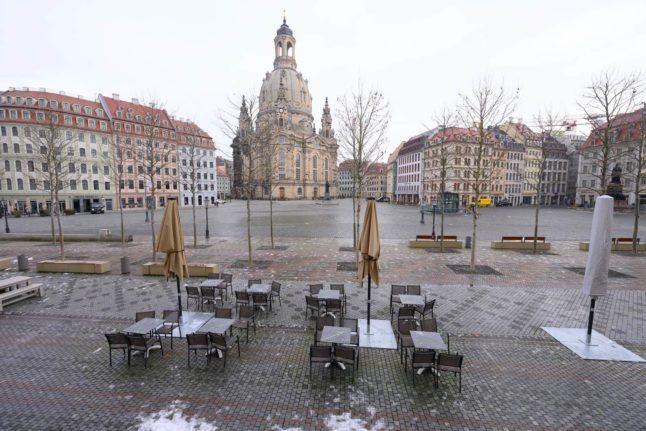 Empty tables in Dresden on February 2nd. Photo: DPA
Pandemic in Germany unlikely to end this year, says top virologist
High profile German virologist Christian Drosten believes Germany will see a severe spike in Covid infections after summer, and that the pandemic will not become endemic this year.
Published: 24 June 2022 11:40 CEST