For members
How Germany's Covid-19 shutdown has made this winter tougher than most
A long cold winter mixed with a Covid-19 lockdown, the threat of new variants and a sluggish vaccine rollout makes for a tough time for people in Germany, writes Rachel Loxton.
Published: 2 February 2021 17:10 CET
Updated: 13 February 2021 12:01 CET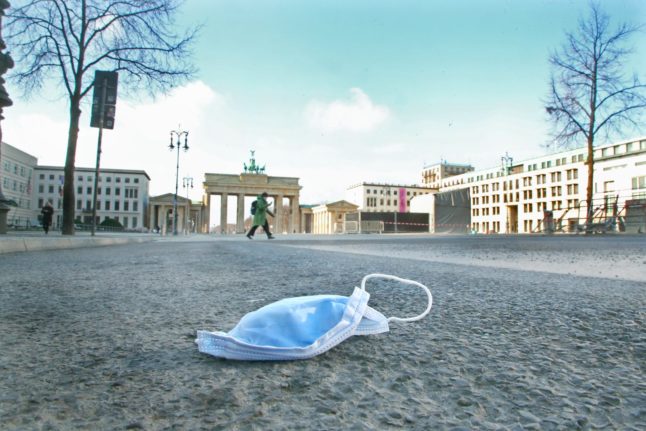 A mask near Brandenburg Gate. Photo: DPA
Pandemic in Germany unlikely to end this year, says top virologist
High profile German virologist Christian Drosten believes Germany will see a severe spike in Covid infections after summer, and that the pandemic will not become endemic this year.
Published: 24 June 2022 11:40 CEST