Germany began vaccinating against coronavirus a month ago. But due to a mix of supply shortages and logistical challenges, as well as concern over the organisation in states, it's been sluggish start.
As of January 26th, 1,672,215 people (two percent of the total population) had received their first Covid-19 jab and 318,674 people had been given the second dose.
Health Minister Jens Spahn, of Angela Merkel's Christian Democrats (CDU), now says he is open to a so-called vaccination summit.
During an interview with radio broadcaster NDR Info, Spahn suggested a meeting with state premiers of federal states, and representatives of the pharmaceutical manufacturers to discuss how Germany can vaccinate at a more efficient pace.
Several Social Democrat (SPD) politicians as well as the Free Democrats (FDP) have repeatedly called for a summit in view of the vaccine shortage and the slow start of the campaign.
Among those urging for action are the heads of government in Rhineland-Palatinate and Brandenburg, Malu Dreyer and Dietmar Woidke (both SPD).
SPD Secretary-General Lars Klingbeil told DPA: "We need a clear plan on how to get vaccinations done faster in Germany."
"For this, it is important that all levels come together now."
EXPLAINED: What's gone wrong with Germany's vaccine strategy?
However, the Federal Association of the Pharmaceutical Industry previously expressed negative views on the idea of a summit. "The acute issues are not political, but regulatory and technological," association head Hans-Georg Feldmeier told DPA.
"These questions cannot be answered at a summit with politicians."
The chart below by Our World in Data gives an idea of where Germany stands on its vaccination campaign compared to other countries.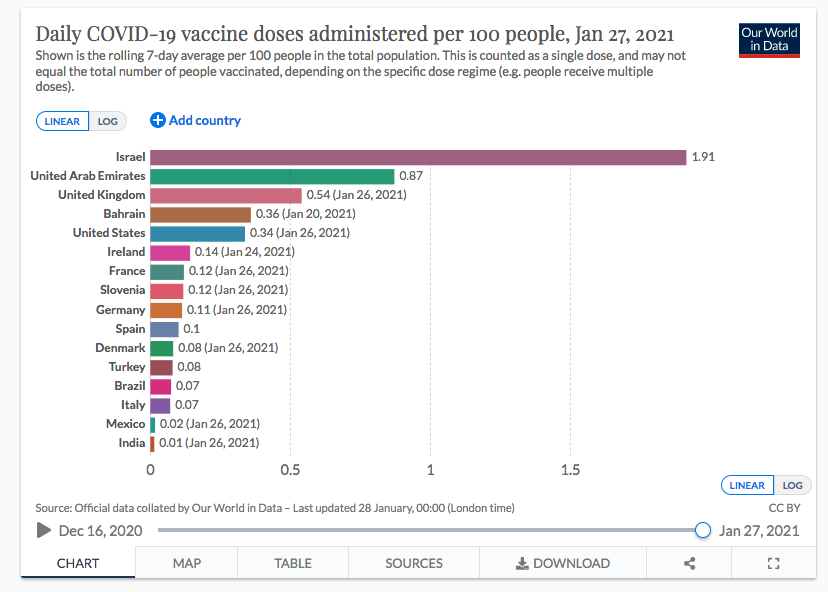 It came as the state of Lower Saxony opened its appointment line to elderly people who live in the community.
As of Thursday, everyone over 80 can register for a vaccination appointment. Altogether, there are about 550,000 people living in Lower Saxony who are age 80 and above.
They can either call the hotline (0800) 99 88 665 or visit the website www.impfportal-niedersachsen.de.
States have been focusing on care home residents and staff and then moving on to other elderly people.
According to the government, information on the start of vaccinations for other groups will be provided in due course.
READ ALSO: How long might it take to get a coronavirus vaccination in Germany?
'Legal battle is last thing we need'
In the EU Commission's row with the pharmaceutical company AstraZeneca over its vaccine supplies, Spahn said he was counting on negotiating.
A long legal battle over the disclosure of supply contracts would not help in the current situation, he said.
"That is the last thing we need," Spahn told NDR Info. Instead, he said, it must be about a fair distribution of the vaccine. He is counting on an amicable outcome, he said. "That is certainly the better way."
Reports said last week that the EU would get 60 percent fewer doses of the vaccine than promised for January-March this year.
The EU stuck to its position after the two sides met on Wednesday evening to try to resolve the issue.
Health Commissioner Stella Kyriakides tweeted that the EU regretted the "continued lack of clarity on the delivery schedule".
"We will work with the company to find solutions and deliver vaccines rapidly for EU citizens," she said.
The drug is expected to be approved in the EU on Friday.
READ MORE: EXPLAINED: How Germany will roll out Covid-19 vaccinations