The Administrative Court ruled the ban in all likelihood violated the principle of clarity.
For those affected, the spatial scope of the ban on tourist day trips beyond a radius of 15km around the municipality of residence was not sufficiently recognisable.
Since January 11th, parts of Bavaria which clock up more than 200 new infections per 100,000 residents have faced the rule. Residents there could only a travel within a maximum radius of 15 km from their place of residence.
Among others, three Social Democrat members in the state parliament had filed emergency motions against the regulation.
The court ruled, however, that municipalities still have the power to order an entry ban for tourist day trips remains in place.
The 15 km rule is also in place in other parts of Germany although not all states implemented the measure.
The decision of the Administrative Court is effective immediately – until a ruling is made in the main proceedings.
FFP2 masks should still be worn
The judges also confirmed that the Bavaria-wide FFP2 mask requirement will stay in place. Residents have to wear FFP2 masks while travelling on public transport and in shops.
They argued that the masks offered greater protection than medical or cloth masks. The costs for the purchase of masks was also considered reasonable.
READ ALSO: What you need to know about Bavaria's FFP2 mask rule
Last week, Bavaria's highest administrative judges provisionally overturned another coronavirus measure: the court saw no basis for a state-wide ban on consuming alcohol in public spaces.
The ban on drinking alcohol in public was put in place on December 11th 2020.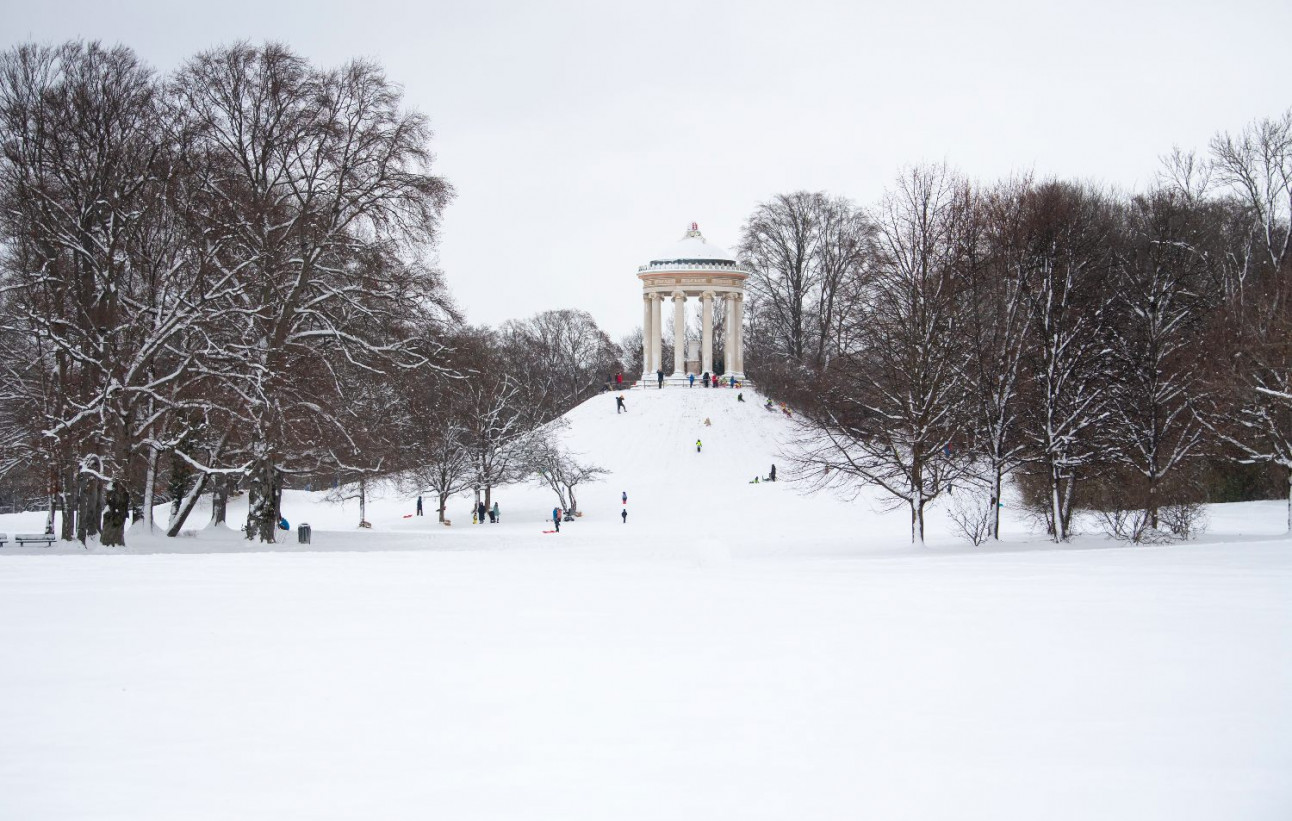 People playing in the snow in Munich. Photo: DPA
'It's not over yet'
It came as Bavarian state leader Markus Söder urged caution on exiting the lockdown too early.
Söder said the trend for falling coronavirus numbers was positive.
But he said the variants of the virus were a cause for concern.
He warned it would be a "toxic" combination for the variants to spread in Germany alongside measures being eased too early.
"We must not let up now, it is not over yet," he stressed. "It is not the time for easing."
The strategy is correct and the measures are working, said Söder.
However, he warned there was no reason to sound the all-clear and that the numbers were still too far from the target value of 50 new infections per 100,000 residents in seven days.
Nobody wants a "yo-yo effect", he said.
"What's the point of opening a shop for three weeks if you then have to close it again?"
Söder also slammed the slow progress of Covid-19 vaccinations in Germany.
He appealed to the federal government and the EU to make sure that vaccine supplies would improve. He added that for a country like Germany, it was unacceptable for vaccinations to be so slow.