Snow and ice cause travel chaos in parts of Germany
Wintry weather is continuing to cause major problems in parts of Germany, affecting the road and rail network.
In some parts of the country hit by freezing temperatures and snow, slippery roads resulted in car crashes and road closures on Thursday. 
In Bavaria, trains were heavily affected. In the Allgäu region and in Upper Bavaria, there were delays as well as cancellations and line closures.

Fallen trees prevented trains from travelling between Garmisch-Partenkirchen and Reutte in Tyrol, according to Deutsche Bahn.
There was also no service between Penzberg and Kochel in the Oberland area. Trains got stuck between Immenstadt and Oberstaufen in the Allgäu region, as well as between Kempten and Pfronten-Steinach.

While snow and sleet was still expected in the Allgäu and the Black Forest on Thursday night and the early hours of Friday, snow was already beginning to thaw during the day on Thursday, according to the German Weather Service (DWD) based in Offenbach.
More snow on the way
But in the northern part of the country, between the Baltic Sea and the Erzgebirge region in Saxony, fresh snowfall is expected on Friday.
In the rest of the country, the sky will be overcast with snow showers.
The east and south will experience frosty temperatures hovering around 0C to - 4C. Otherwise, temperatures will climb to between 0C and 3C.

On Saturday, according to forecasters, it will be mostly sunny and cold across the country. On Saturday night, new snowfall will likely arrive from the west, "affecting the centre and the south by Sunday evening", according to the DWD.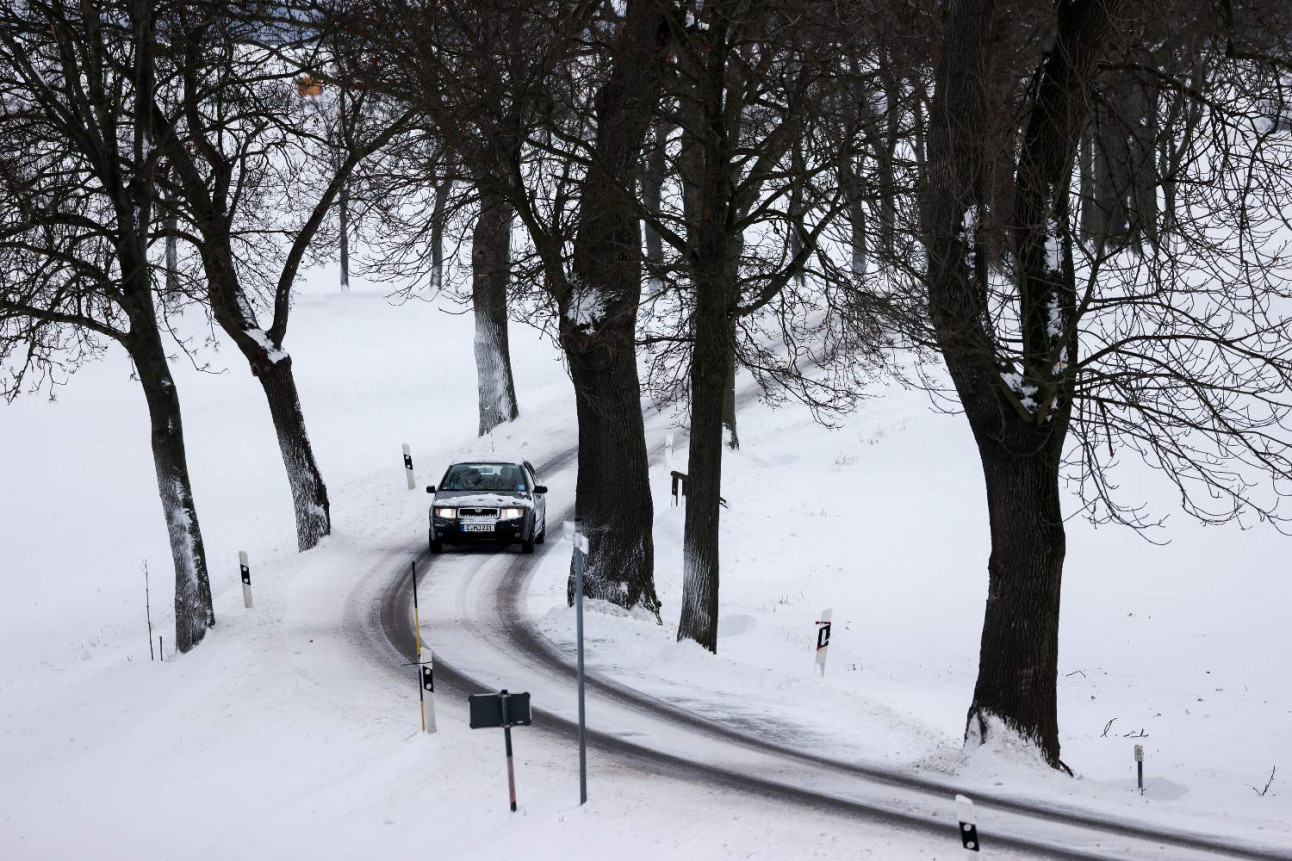 A car driving through a snowy road on Thursday in Saxony's Erzgebirge mountains. Photo: DPA
In the west it will be milder on Sunday, and in the remaining parts of the country light frost is expected.

In Hesse and in North Rhine-Westphalia, many ski and toboggan slopes, car parks and access roads will remain closed this weekend.
People in Germany are being urged not to go on day trips to ski areas. Some regions with particularly bad coronavirus rates also have a ban in place that means people can't travel more than 15km from their town or city.
See Also