In view of the continuing high number of coronavirus infections, stricter regulations will apply in all of Germany's 16 states as of Monday.
Bavaria, Baden-Württemberg, Bremen, Hesse, North Rhine-Westphalia, Rhineland-Palatinate, Saarland, Saxony, Saxony-Anhalt and Schleswig-Holstein are the last states to implement the rules adopted last Tuesday following a meeting with Chancellor Angela Merkel and state leaders.
They include stricter contact measures: A household may only meet with one other person outside of it.
Extreme coronavirus hotspots are also imposing restrictions on freedom of movement. 
It means people in areas with a seven-day incidence of more than 200 infections per 100,000 inhabitants are not allowed to travel more than 15 kilometres from their place of residence within seven days without a valid reason. 
However different states are taking different approaches, sometimes leaving implementation up to municipalities themselves, or only recommending the measure.
READ ALSO: This is how Germany's coronavirus rules vary across states
Mixed reactions on shutdown
The reaction around Germany to the stricter rules – set to be in effect until at least the end of January – was mixed on Monday.
Some politicians and health experts welcomed them in light of growing infection figures and others called them an encroachment on freedom.
Thuringia's state premier Bodo Ramelow, who has previously been in favour of relaxing coronavirus rules, said he welcomed new restrictions in light of increasingly high infections in his eastern state.
"We simply have to face the fact that the coronavirus is only now starting to really gain momentum," Ramelow told public broadcaster ZDF. 
"I notice that in Thuringia, where I live, the situation is on fire right now. Today is a bad day for me: we have exceeded a seven-day incidence of 300 in the whole of Thuringia, and all districts and cities have exceeded the 200 mark. There is no more room for relaxation of the rules."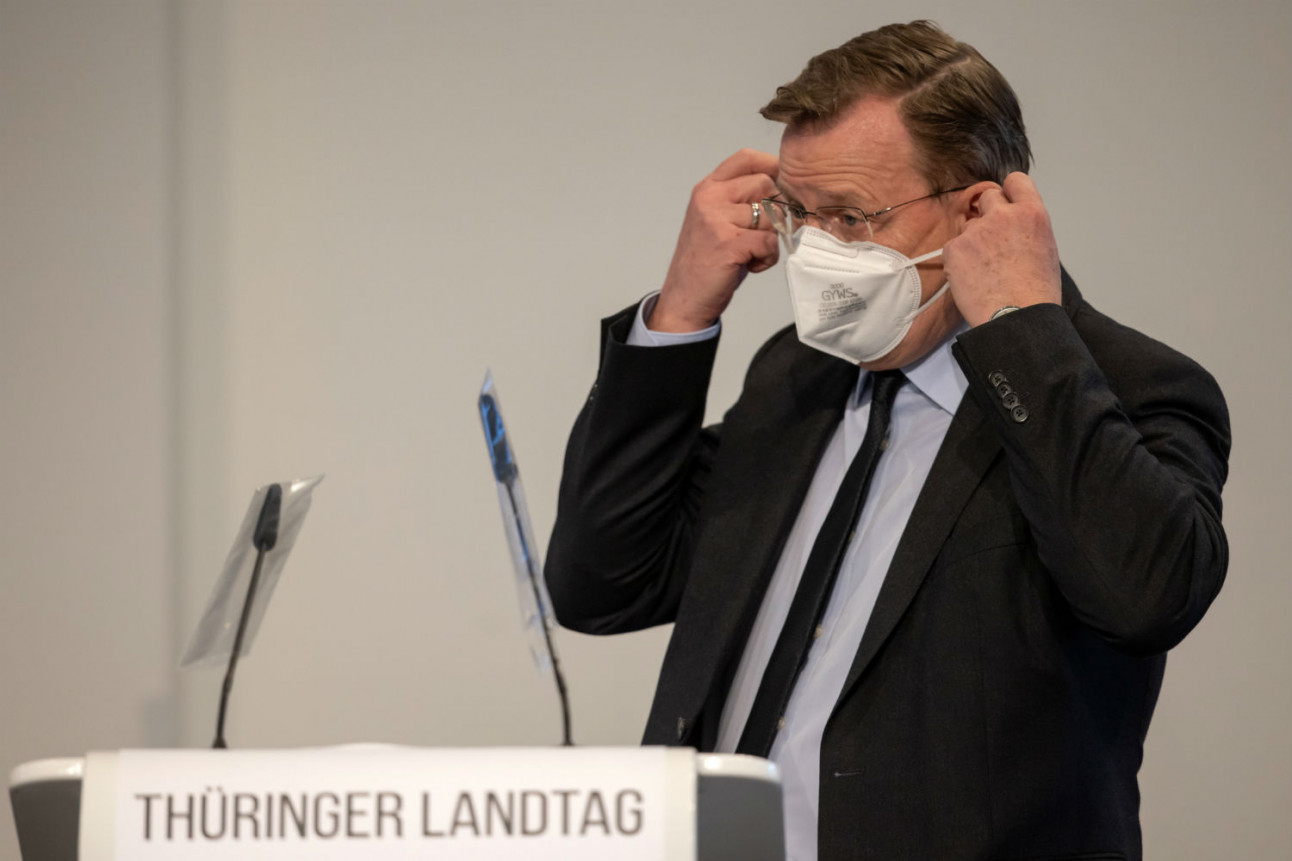 Ramelow speaking in Thuringia's parliament in December. Photo: DPA
Social Democratic politician and health expert Karl Lauterbach even called for tightening the current shutdown and "drastically shutting down" the economy if necessary.
"We have focused very strongly on the private sector and schools. If that is not enough, then we will actually have to focus (on closing more businesses)," he told the Tagesspiegel on Monday. "It simply won't work any other way."
Schools
Federal Family Minister Franziska Giffey has called on states to agree on rules for schools and daycare centres (Kitas) that are as uniform as possible.
States are approaching schools and Kitas differently, with some opening up in January and others waiting longer.
"I, too, think this makes sense and I am committed to a common framework," the SPD politician told the Rheinische Post on Monday.
Meanwhile, the German Child Protection League (Deutscher Kinderschutzbund) sharply criticised state measures on schools.
"It is a mystery to me why the states have not used the summer to develop clear and binding regulations for face-to-face, alternating and distance learning and to equip the schools accordingly," President Heinz Hilgers told the Rheinische Post.
"This is a failure that threatens to reduce acceptance of the necessary measures to combat the pandemic."
15 km rule
Free Democrats (FDP) Secretary General Volker Wissing says the decision to limit the movement radius of residents in hotspots to a radius of 15 kilometres unacceptable.
"The 15-kilometre regulation is an imposition," he said on a live broadcast on Bild. "It may not be a problem for people in Berlin and big cities, but in the countryside it massively encroaches on civil liberties."
This must be closely observed and intervened in at an early stage. Under no circumstances should this be allowed to drift."
READ ALSO: 15 km rule: Which areas in Germany are affected by new movement restrictions?
'Quick end' needed
Christian Democrat Friedrich Merz, who is vying to replace Chancellor Angela Merkel later this year, argued for a quick end to the lockdown, especially for small and medium-sized businesses. 
"For many small firms, the point has already been reached where there is no way forward…They have to get out of the lockdown as quickly as possible, back to normal business with a hygiene concept," he told Bild on Monday.
North Rhine-Westphalian Prime Minister Armin Laschet of Merkel's Christian Democrats told the the Neue Berliner Redaktionsgesellschaft on Monday "If you loosen up too early, you run the risk of things going steeply up again afterwards. We need patience and prudence." 
He said his hope was that the situation would ease amid the shutdown and roll-out of more vaccinations, the next batch of which is expected to arrive in Germany on Tuesday.
"But if the mutated virus discovered in the UK spreads any further, times will get more serious," he said.