For members
Seven classic German Christmas traditions still taking place in the pandemic
Even amid restrictions, the Christmas spirit in Germany is alive and kicking. Here are seven key traditions you'll likely see (or taste) in the Bundesrepublik.
Published: 11 December 2020 16:21 CET
Updated: 3 December 2021 17:30 CET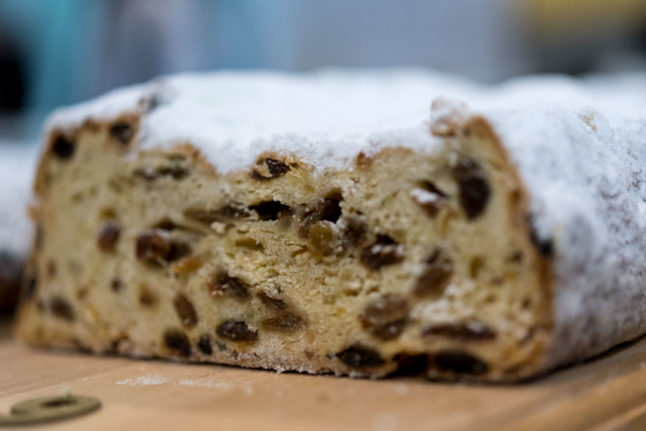 Classic Stollen from Dresden. Photo: DPA
German Christmas market closures 'can't be ruled out': health expert
As Germany battles a fierce Covid wave, concerns are growing over events, with one health expert saying closures of the country's beloved Christmas markets can't be ruled out.
Published: 16 November 2021 12:37 CET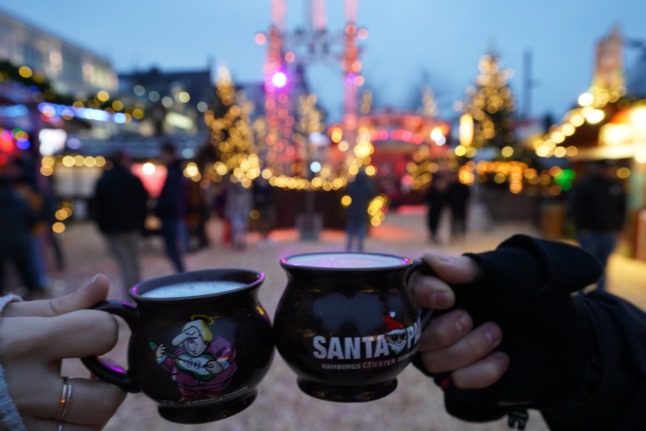 Revellers enjoy mulled wine at the 'Santa Pauli' Christmas market in Hamburg on November 15th. Photo: picture alliance/dpa | Marcus Brandt