For members
EXPLAINED: How non-EU nationals can apply for a job seeking visa in Germany
Many visas to Germany require you to already have a job or a study offer lined up. But what if you're still on the hunt for employment? This visa allows you to stay in Germany for longer to carry out your search.
Published: 2 December 2020 10:21 CET
Updated: 21 March 2021 09:36 CET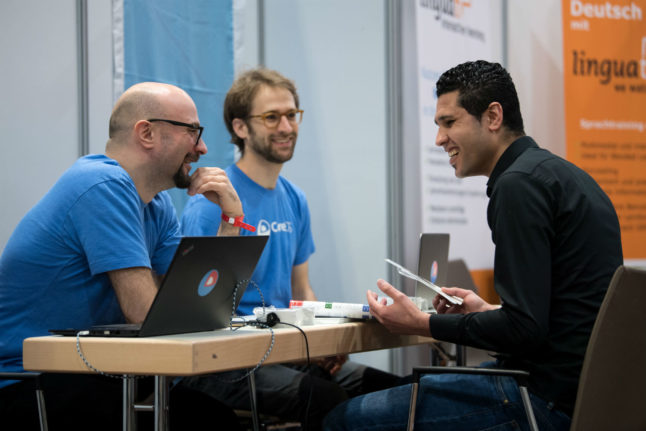 Archive photo shows a job seeker at a job fair in Berlin in 2017. Photo: DPA
For members
What foreign parents in Germany need to know about Sprach-Kitas
Germany has a number of specialised nursery schools that focus primarily on helping children with their German language skills. Here's what foreigners need to know about them.
Published: 20 July 2022 17:24 CEST
Updated: 24 July 2022 09:19 CEST