How non-EU nationals can get a residency permit to live in Germany
Whether you're looking to enroll in a language course for a few months or plant roots in Germany, we break down all of the types of 'Aufenthaltstitel' (residency permits) you can secure to live, work and study in the Bundesrepublik.
Please keep in mind that this article, as with all of our guides, are to provide assistance only. They are not intended to take the place of official legal advice.
Citizens of certain countries can apply for a residency permit to live in Germany after they have already arrived in Germany. These are the same countries which do not need a visa for an initial three-month stay, or Australia, Canada, Israel, Japan, New Zealand, Korea and the US. Soon the UK will also join this list.
Citizens of other countries are required to apply for a visa before coming to Germany in the first place.
The following are the types of visas which can be applied for either in person while in Germany, or from your Germany consulate or embassy back home.
Blue Card
On one hand, the Blue Card is the easiest way for any nationality - as well as their immediately family members - to receive a residency permit for Germany. Out of any EU country, foreigners in Germany by far comprise the largest group of holders of the Blue Card, which can also expedite the process of securing permanent residency.
READ ALSO: Explained: How to get a Blue Card to live and work in Germany
However, the requirements are high: you'll need a college or university degree, as well as a job which pays at least €55,200 as of 2020. That amount sinks to €43,056 for occupations which have a shortage of skilled workers.
Those interested usually apply from their country of origin and sometimes while living directly in Germany.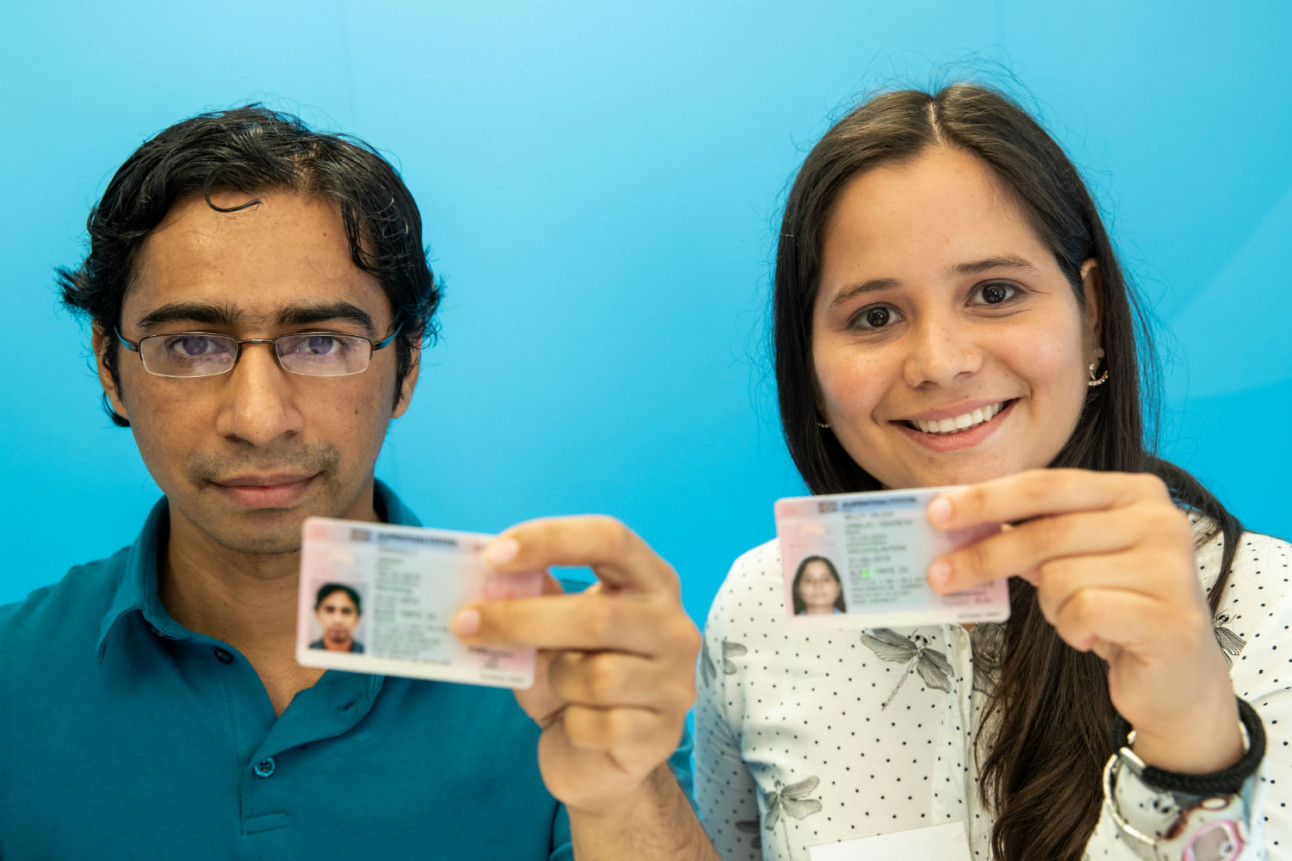 Two Germany residents show off their Blue Cards. Photo: DPA
Employment visa
Receive a job offer and you can move to (or stay in) Germany? It's usually not quite as easy as that, as the German foreigners' office has a list of other requirements that must be met before someone can pack their bags.
Your company is required to issue a statement to the Federal Employment Agency (Bundesagentur für Arbeit) that you are uniquely qualified for the position in a way which German or EU nationals aren't. For example, if you're a native English speaking teacher who has a job offer at an international school. 
You'll also have to show your proof of income and current bank statements - note that different requirements may apply for different nationalities, so it never hurts to check with the Employment Agency or a labour specialist to learn more about your specific case. 
Freelance or artists visas
Planning on being your own boss in the Bundesrepublik? It's definitely doable but be forewarned that a lot of red tape awaits, even before receiving your residency permit.
Not only will you need to submit your CV and "proof" that you qualify to work in your field (for example, a book of sketches and an university degree if you're an independent architect) but you'll usually also need to have in handy documentation such as a financing plan, revenue forecast, business concept, and company profile if you're starting up a business with employees.
Note that there are several different types of freelance visas. Berlin offers a freelance artists visa, and most German states have a freelance writers or journalists visa, which usually does not require a financial plan to be submitted along with it.
READ ALSO: The complete guide to getting a freelance visa in Germany
Job seekers visa
Haven't lined up a job in Germany yet? As being on the ground is often the best way to learn about - and snag - a new position, the country conveniently offers visa for those on the lookout for employment.
To apply you'll need to present proof of academic or vocational training and that you have reached at least a B1 level in German.
You also need to prove that you can cover your costs of living, either through a so-called blocked account, which puts limits on how much can be withdrawn at any given time, or a declaration of commitment (Verpflichtungserklärung) from a friend or family member which guarantees financial support during the stay.
Au pair visa
If you're looking to improve your German, get a taste of German culture and get paid, a nanny role could be a good fit - seeing that you're also up to the daily demands of tending to small children. 
In order to secure this visa, which is usually valid for one year, you'll have to prove that at least one member of your host family is a German citizen or native German speaker, and as with other types of jobs, Germany's Employment Agency will have to approve the position.
ICT Card
This temporary residency permit (short for Intra-Corporate Transfers) is issued to non-EU workers who move to Germany to work for a branch of their company which is based there. It's issued for up to three years of residence, or one year for trainees. 
The worker has to be a manager or specialist in the field, and should be able to provide a contract for the entire period of intended residency in the country. 
Student visa
Congratulations if you've been admitted into a German university - or language course. A few extra steps are needed to secure a student visa, such an acceptance letter as well as proof of adequate finances.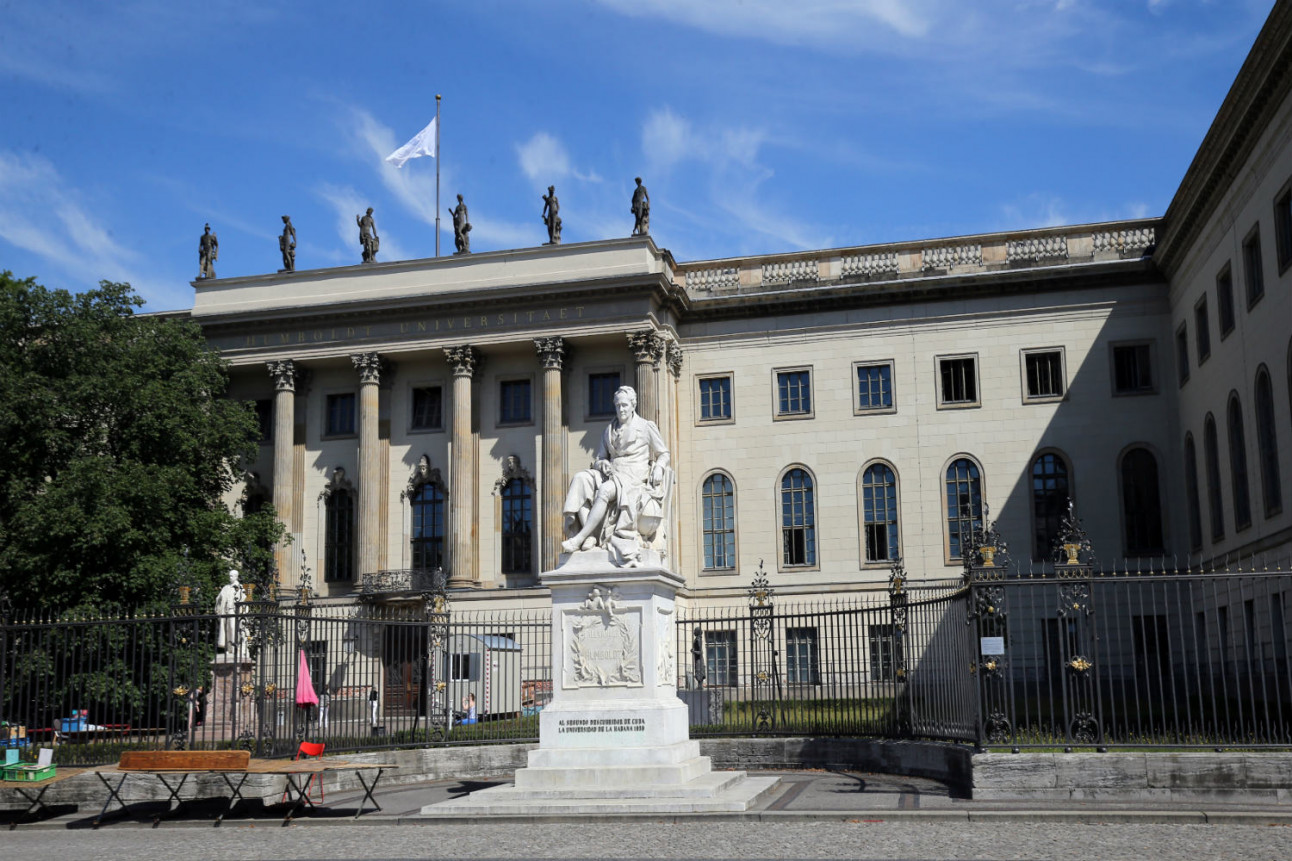 The entrance to Berlin's Humboldt University. Photo: DPA
For uni students, this can be achieved through a locked account (Sperrkonto) with at least  €9,936 (or €10,932 for language course students) or a scholarship when applicable. 
READ ALSO: How to open a blocked account in Germany
Permanent residency
For most nationalities, if you've already called Germany home for at least five years, you're applicable to apply for permanent residency (Niederlassungserlaubnis). 
In order to plant permanent roots in Germany, you will have needed to have lived in Germany for five interrupted years, have adequate living space for both you and any family members (at least 13 square metres), have a working knowledge of the German language (at least the B1 level) and be able to take a test showing that you have adequate knowledge of the German legal and social systems.
READ ALSO: Explained: How to secure permanent residency in Germany
 
See Also