For members
Brexit: How thousands of Brits in Germany will be in limbo after doors close on dual nationality
When the Brexit transition period ends, Brits who apply to become German will no longer qualify for dual citizenship. It will force difficult choices onto many people, writes Imogen Goodman.
Published: 19 October 2020 13:01 CEST
Updated: 14 December 2020 17:33 CET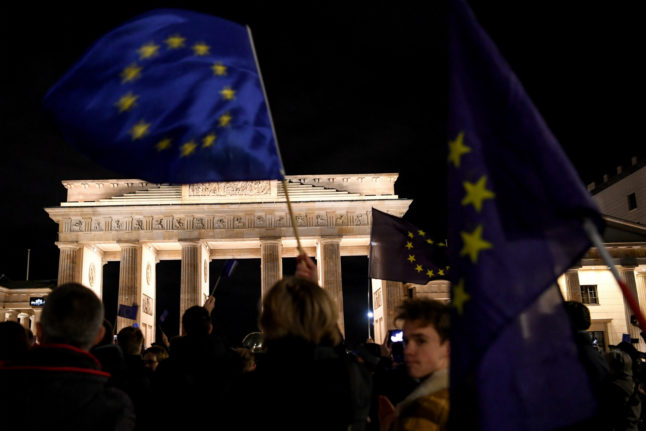 People gathering at Brandenburg Gate in Berlin when Brexit happened on February 1st 2020. Photo: DPA
How roaming charges will hit travellers between the UK and EU in 2022
Trips between Europe and the UK and vice versa may well become more expensive for many travellers in 2022 as UK mobile operators bring back roaming charges. However there is some good news for all EU residents.
Published: 5 January 2022 11:17 CET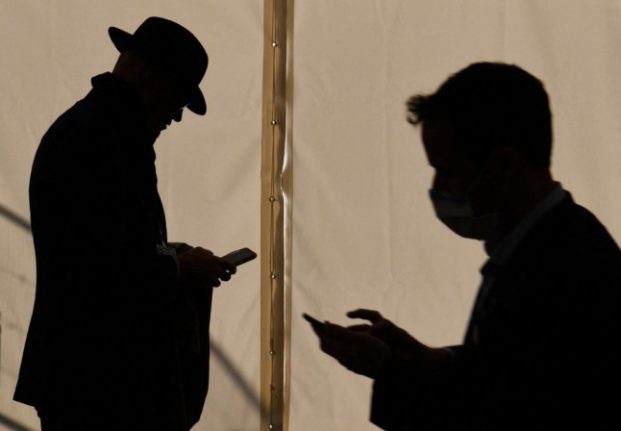 How travellers between the EU and UK could be hit by roaming charges in 2022 (Photo by Daniel LEAL / AFP)