For members
MAPS: Where in Germany are the Covid-19 hotspots right now?
Coronavirus cases are going up around Germany, with infections spiking in some areas. Through maps and graphs, take a look at which regions are the most affected.
Published: 8 October 2020 13:41 CEST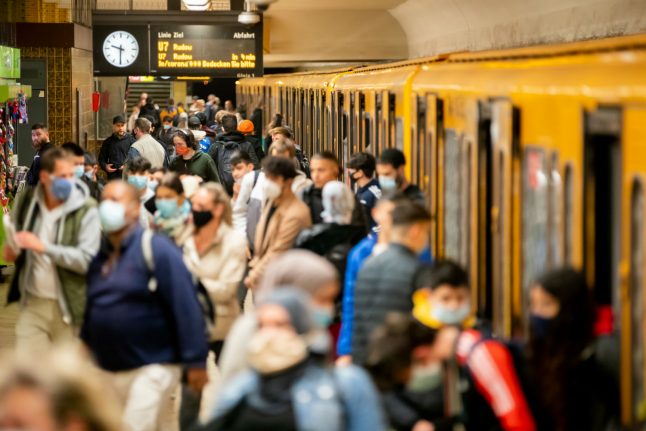 Berlin's U-Bahn on October 6th. The district of Neukölln is now one of the RKI's coronavirus hotspots. Photo: DPA
For members
EXPLAINED: The new rules around getting a sick note over the phone in Germany
Due to high Covid infection numbers throughout the summer, it's now possible to get a sick note from a doctor over the phone again for some illnesses. Here's what you need to know.
Published: 8 August 2022 11:39 CEST